A red hot Penn Manor field hockey squad crushed a well-ranked Hempfield field hockey team Thursday night in Landisville.
The Comets put up a big statement on Thursday with a 6-0 win, something no one saw coming.
Team captain Katie Breneman said regarding the blowout, "I didn't expect that."
Important players for the Comets included Shannon Sloss, who had two goals, Renee Suter who added three assists, and Emily McCoy who added a goal, 5:19 into the game.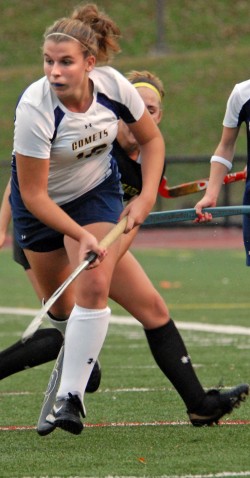 Penn Manor Coach Matt Soto said, "We just had a heck of a good  day. We clocked on corners and on circle entries. We did a lot of good things."
The Comets (6-0 L-L, 9-1 overall) are looking to be the favorites to win the L-L and showed that Thursday night against one of their biggest rivals.
By Jessen Smith