Video games, slightly used cell phones, a dvd player, iPods – what to do when you want to sell them or need to buy them?
Teens, at least at Penn Manor, are changing the way they buy and sell products. When it comes to getting or getting rid of used cars, TVs, iPods, or video game systems instead of using yard sales, ads in the newspaper or Ebay much anymore, Most Penn Manor students say that teens now prefer to use Craigslist as an easier and more efficient way to sell things.
They are not alone.
Craigslist, a centralized network of online communities, featuring free online classified advertisements, is now the most used classified ads service in the country, according to online reports.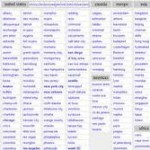 It was founded in 1995 by Craig Newmark for the San Francisco Bay area.  Advertising jobs, housing, personals, for sale, services, community, résumés and discussion forums. Craigslist is now the top classified ads service, and is in the top ten of Internet companies.
Craiglist has now established itself in approximately 450 cities in 50 countries. This past year, Craigslist claims 568,125,500 people have visited its site.
"I've bought so many things off of Craigslist, a message chair, an aquarium, CDs, and so many other things." said senior Justice Hower.
"You can find the best deals," said Paul Slaugh, referring to Craigslist.
Senior Ryan Connelly bought used truck and dirt-bike parts off of Craigslist and was very satisfied with them.
Nick Weidinger, also a senior at Penn Manor, bought CDs and video games off of Craigslist.
Many students at Penn Manor said they don't use eBay any more.
"Ebay takes too much time, too complicated, and you have to have an account. Craigslist you don't." Slaugh said.
The newspaper used to be about the only way to buy and sell things, but most students here don't use that either.
Tyler Keith said, "I don't know how to even put an ad in the newspaper and if it costs money I don't want to use it when I could just use Craigslist."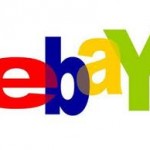 Another way that some students buy and sell things is by Amazon.com.
Aaron Sellers bought a book off of the Amazon site and was satisfied.
Some students also sell things at yard sales.
Craigslist does have a few problems of its own though. Recent events have put a spotlight on the dangers of Craigslist.   On April 28 a group of teens were accused of the murder of Jim Sanders after spotting an ad for a ring he was selling on the site they came to his house and killed him. Another woman was killed when responding to an ad for an apartment on Craigslist.
According to some students this doesn't deter them from using the site at all.
"I know a lot of people who have sold things and I trust that nothing would happen," said Jeremy Vital. "I could just get the things shipped to me, or I could ship things I sell if I actually got worried about it."
Also when using a site like this or any site similar students should always be careful for scams or fake ads to get money.
By Dillon Walker