It's a new year at Penn Manor High School and that means new freshman.
Long confusing hallways, intimidating upperclassmen and new teachers can make freshman nervous for their first year at the high school.
Upperclassmen are already used to the schedule and the longer class periods but this is the first experience ninth graders have with block scheduling. The freshman must go through the new adjustments of the first week of school.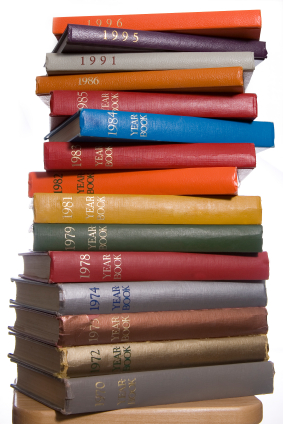 The high school is about two or three times the size of the middle schools, with more choices of classes, dozens of new teachers and hundreds of new classmates.
The first day of school can often be the hardest.
"Getting beat up the first day," is what ninth grader Austin Medora said his biggest fear was before coming to the high school.
Medora said, "I thought that the teachers would be more strict and that the classes would be harder, but I think that my most challenging class will be my English class."
Ninth grader, Carly Patterson, said, "I think that the teachers here at the high school give us more independence. They expect us to be more independent with our work."
Most teachers also offer tutoring to any struggling students every Tuesday and sometimes Thursdays.
Ninth grader Amanda Maser said, "My goal in high school is to get good grades and not get anything below a C. I want to do better than my brother did when he was in high school."
In comparison to the middle school, students at the high school have a lot more freedom. The dress code is less strict. For example, in the high school students can wear ripped jeans (as long as there is something underneath the pants), and flip flops.
"We have so much more freedom here at the high school than we did in the middle school." said ninth grader, Alexis Cunningham.
Students in middle school are not permitted to chew gum, and if they were caught, students were written up or given a detention. At Penn Manor High School, students have the freedom to chew gum.
Instead of having three minutes to get to class, students have eight. Also, in the middle schools there was no public displays of affection (PDAs) allowed but in the high school, students have the freedom for a little PDA as long as it doesn't get out of hand.
The middle schools held dances for the students but they were different when compared to the high school's homecoming. There are a lot more people that attend the homecoming dance. This will be a new experience for most freshman unless they have already attended a homecoming.
"I will be attending homecoming and I am taking my girlfriend as my date," said Tom Sowers.
Maser said, "I'd like to go to homecoming, but I am waiting for my boyfriend to ask me, but he hasn't asked me yet."
High school teachers encourage their students to set goals in early on and many freshman are taking their advice.
Courtney Hurlburt said "my goal is to pass all of my classes so that I can get into college."
Hopefully this year the freshman students will enjoy homecoming and other fun events as they make many new adjustments in high school.
By Allana Herr