By- Dakota Jordan
After a huge fourth quarter gain for Apple not even Siri can answer why stock prices are so low.
Apple, which has positioned itself as the biggest computer and software company in America, displayed an 118 percent jump in net income during the fourth quarter last year. That's a total of a $13  billion increase, leading Apple to a total revenue of $46 billion for one quarter alone.
Not only are prices up but they are soaring. Monday Apple breached the $500 per share mark. Apple is now worth more than $469 billion, making it the most valuable public company in the world by a significant margin. Exxon Mobil, the second most valuable public company, which is worth approximately $400 billion after a weakening in that company's stock price.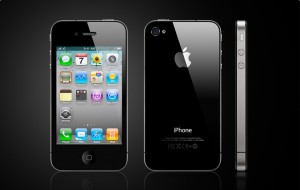 When the iPhone 4S was released in October, it was greeted by critics and consumers alike with very little enthusiasm as it lacked the razzle dazzle of the expected iPhone 5, but the iPhone, along with its communications assistant, Siri, had more than enough market power to carry Apple to another victory over smart phone competitors such as Google and Windows.
The phone sold over 37 million units in the third quarter, accounting for a large percentage of apples sales.
Then why are Apple stocks still below their estimated value?
"This isn't supposed to be happening to a company of this size," said David Rolfe, chief investment officer at Wedgewood Partners Inc., manages a $150 million fund where Apple is the largest component. "In our collective investment experience, none of us have ever seen this before."
But investors want dividends and that's holding Apple stocks back, Apple's growing cash balance is having a huge overhang on the stock market, say experts, Apple is having trouble figuring out what to do with the money.
In the meantime, the iPhone's popularity seems unstoppable.
"I love it!" said Penn Manor senior Maegan Kepperling about her new iPhone and her new best friend Siri. "It's a huge help with everyday life."
The other big problem is Apple is just getting too big to fast, analysts refuse to believe that a company that barely existed ten years ago is now the second most valuable company in the world. Second only to Exxon, there is just no way Apple can keep growing at a 73 percent annual rate, analysts insist.
"The mantra has been: Hey, a company this size just cannot keep growing at these unbelievable rates," said Rolfe
But with a 118 percent rise since the holidays, even the experts might be wrong.