By Chris Fleming and Andrew Morales –
The sound of revving chainsaws marks the start of this year's video game season. But with new games comes less sleep.
Every year around late September the start of video game season launches with new games released by their manufacturers. Kids, including students from Penn Manor, rush out to get the newest games and play them, but sometimes it's at the cost of school work and shuteye.
According to the National Sleep Foundation, about nine hours of sleep is needed to function best. Without proper sleep the ability to concentrate, listen and learn are affected. It can also lead to aggressive and uncalled for behavior, like being impatient and irritable. Taken from a study done annually by the National sleep foundation, only 15 percent of teens say they get 8 and 1/2 hours of sleep each night.
"I usually only get five hours of sleep a night when a good game comes out," said Penn Manor senior Nick Zell.
Many big game producing companies like Epic games, Bungie and Activision have their creations hit shelves before the holidays so kids can put those games on their Christmas wish list. But teens who can't wait for Santa end up breaking their time with the sandman as well.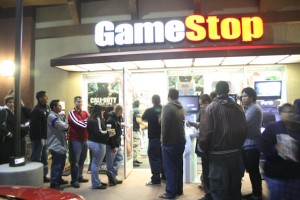 "I stay up a lot later and come to school more groggy," said senior Joey Jackson.
"There's a midnight release and then you end up playing the new game all night. That's just how it goes," said senior Logan White.
This year's season started off with the highly anticipated game Gears of War 3. "Gear heads" everywhere lined up outside local popular video game stores like Gamestop and Just Press Play, to get their hands on a copy at the midnight release Tuesday.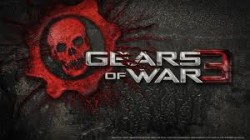 Gears of War 3, the last game to the well liked trilogy exclusive to Xbox 360 users, lets you play with up to a total of four players on co-operative play. With the new ability to be able to spot enemies out for the whole team to see where they are on the map makes this game more of a team-based game compared to the first two.
A new weapon added to the game is not universally popular.  The sawed off shotgun, added to the game as a single shot shotgun that takes a long time to reload but has a lot of power at the cost of range. "Gear heads" who have been playing the game since the original Gears of War  have stayed loyal to the old shotgun, the gnasher, which is still available to Gears of War 3 gameplay.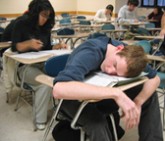 "The sawed off shotgun is so annoying," said Matt Flick, from the graduating class of 2010, "I wish everyone would just use the old shotgun."
Unfortunately for some high school students, game season is a hard time.
"Sometimes I skip school just to play so I can get a head start before my friends," said senior Liam Kline. "So many nice games coming out right in a row gonna keep me busy."
"Really looking forward to Modern Warfare 3. I stay up later playing Xbox live before homework," said Alec Keck.
Gamers can look forward to seeing these new titles being released before the end of the year. Battlefield 3, Call of Duty Modern Warfare 3 and The elder scrolls V: Skyrim.