By Kyle Musser-
Penn Manor's football program is more than just X's and O's these days.
Head football coach, Todd Mealy, has turned the Comets football program around in many ways.  He has produced a winning Comets team and may do as much off the field as he does on it to better the community and his players.
Coach Mealy wanted to do his part in the school district and came up with a literacy program to help improve reading comprehension skills in the district's elementary schools.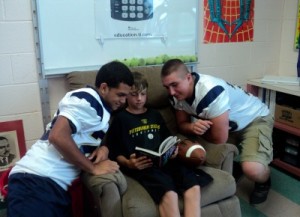 "Football is a sport that people pay attention to, and it would influence young students to read," said Mealy.  "And if pre-teens are getting the message it's cool to read, it'll stick with them until high school."
His long term goal is to improve the PSSA scores of these elementary students by the time they reach high school.
Seven coaches that are also teachers are encouraging this idea of literacy for students.  From middle school to high school, collectively they teach history, science, technology, math and physical education.   Mealy emphasizes academic success for his players as well.  Not only does he monitor grades, but he also asks players to sit in the first three rows of their classes.  The team had an average GPA of 3.4 last season, so Mealy's focus on academics may be paying off.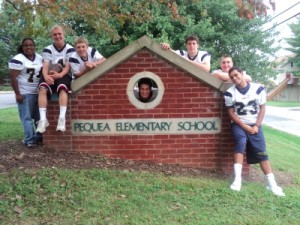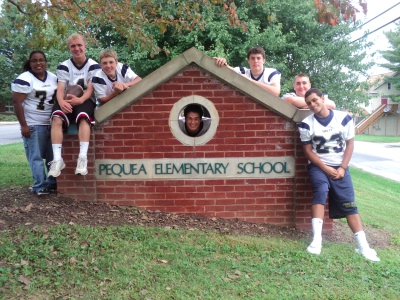 The goal for students in the elementary program is to read everyday for 20 minutes between September 24 and October 21.  If students do this, and it is verified by parents by signing their log book, which keeps track of the amount of time read, they will receive an autographed team photo and will form the spirit line for the football game against Warwick on October 21.
"We would really like the students to be on the field before the game to cheer on the team, pending superintendent approval," said Mealy.
The Comets look to shine both on the field and in the classroom for those students who idolize them.