By Wyatt Stoeckl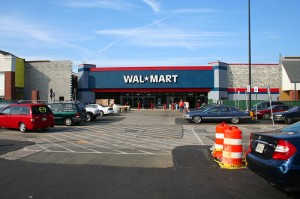 Probably one of the most well-known shopping days of the year is Black Friday, when people rush to shopping malls to get deals on gifts. About $59.1 billion was spent over Black Friday weekend in 2012 according to CNN, which was up from 2011 at $54.2 billion.
Senior Kelly St. John is going shopping this year to buy gifts for Christmas. Last year she said that it was very overwhelming because of all the people, but she found what she was looking for.
"It was worth the craziness because of all the good deals, but it was really crowded," said St. John.
To other people Back Friday is just a form of entertainment.
"It is a unique experience that is more of a tradition than a means of acquiring Christmas gifts," said Millersville resident Darron Young.
On the rare occasions that he does buy something, he usually finds what he is looking for.
Many stores are opening on Thanksgiving day this year. Kmart will be opening its doors at 6 a.m. on Thanksgiving day. Toys R Us is opening at 5 p.m. which is three hours earlier than last year. Park City is opening their doors at 8 p.m. along with Bon-Ton, Kohls, OfficeMax, J.C. Penny, Rockvale Outlets, Sears and Staples. Tanger Outlets will open at 10 p.m. on Thanksgiving day.
"Working in the retail business for five years, I know how busy it can get over holidays," said Young. "I think stores opening at midnight gives enough time that it doesn't take away from Thanksgiving and relaxing with friends and family."