By Danielle Johnson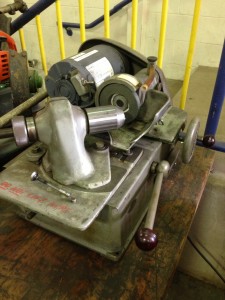 Manor FFA is receiving a donation from Hersheypark. Included in this donation are Kohler engines from amusement rides and tools including a valve grinder.
The engines are being donated because Hersheypark is upgrading the motors in the Turnpike and Speedway rides to Honda GX200. These new motors will be easier and cheaper for the park to repair. They should also be more fuel efficient and save around two gallons of gas every day of use.
The engines from the Turnpike cars have arrived at Penn Manor, and the engines from the Speedway cars will arrive in the coming weeks. Along with the engines, Hersheypark has also donated parts and tools used to work on the engines.
Rather than wasting or recycling the engines, Hershey Park decided to donate them to the Penn Manor Ag Department for educational use. Penn Manor was selected for this donation through an FFA advisor's personal contact.
This donation will allow the Ag Department to put the money saved for upgrading engines towards other items.
The new engines will serve as demonstration engines for troubleshooting and diagnostics. They are different from the current demonstration engines and will provide expanded learning possibilities for Penn Manor students.
"The new equipment will allow our students to use industry standard valve service equipment," said Mr. Jonathan Hess, agriculture teacher. "We feel this will greatly benefit our students' education."