By DaYonte Dixon –
Senior year is coming to an end. That means certain senior year activities are near. Class trip, graduation and senior week are all arriving very soon.
"Senior week is honestly going to be the best week of my life," said senior Mitch Domin
A week that every high school parent is hoping will just be over with. Senior week, as most people know, is an end of the year final week when many  seniors go away and more often then not party with their class one last time.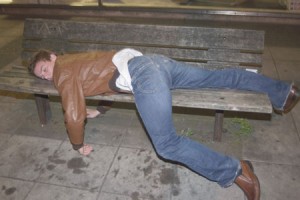 "It's ridiculous," said senior Reagan Forrey. "It's all I think about."
But as much as teens may be looking forward to a week of freedom, it has come with serious consequences for local teens in past years.
There have been many mistakes made by seniors during this week. Some of which have ruined people's lives.
For example only a few years ago Penn Manor alum Jerome Ward, an all-star three sport athlete was  part of a fight at senior week. During this fight he injured somebody with a glass bottle and was thrown in prison. While he was released only after a day or two, he said it ruined his prospects of a college scholarship and essentially his entire future. Ward went from being an all-star athlete with a bright future, to being a full time employee at Applebee's and still living at home with his parents.
Because of an example of one of Penn Manor's own,  Ward, who was seriously affected by his decisions, some have realized that this could be a potentially life-altering week, and took steps to make sure that it wouldn't affect their futures.
"Me and my two friends we were smart about senior week," said alumni Teon Lee, who was also an all star-three sport athlete. "We knew it was going to get crazy, so we bought our own three-person house so we knew we always had a place to go."
Most people would agree that high school students are not always fully aware of the dangers at senior week. And that they don't recognize how much their mistakes can affect their futures.
Senior week has became so popular that even juniors have begun attending senior week as what they call "Junior Week." It is safe to say that last year about half as many juniors attended senior week as did seniors.
But for some, senior week is not on the top of their to do list.
"I have a band trip to Disney World in Florida that week," said senior Jesse Griffith "I don't feel like I'm missing out on much though, I can think of better things to do."
Senior week is supposed to be a week of fun and enjoyment. Parents only pray that their kids don't have to0 much fun, and do something that they will regret.
Parents can only hope that all seniors and juniors who attend senior week get through the week in good health, without making any big mistakes.
But only time will tell.