By Alexa Stewart –
Teen birth rates in the United States have fallen to a record low in the seven decades since such statistics were last collected, and although not everyone agrees on the reason, it is reason to be encouraged.
"I believe that students are more aware of the availability of contraceptives then in the past. As the school nurse, I see females who have chosen to maintain their pregnancies. I have worked with approximately the same number of young mothers each year, over the past seven years," said Anne Butterfield, a school nurse at Penn Manor high school.
The number of babies born to mothers 15 to 19 year old was 367,752 in 2010 compared to 409,802 in 2009. The teenage birth rate for U.S. teenagers fell 9 percent from 2009 to 2010 and the national level fell as well, 34.3 teenage birth rates per 1,000 women between the ages of 15-19. This is the lowest since 1946, according to a report released by the National Center for Health Statistics.
"This nation has made truly extraordinary progress in reducing both rates of teen pregnancies and teen births," said Bill Albert, the chief program officer for The National Campaign to Prevent Teen and Unplanned Pregnancy. "It is not a stretch to say that this is one of the nation's great success stories of the past decades."
The rates dropped across all racial and ethnic groups, and nearly all states. Experts suggested that the numbers may mean more teens are delaying sex or using contraception, representing gains for both abstinence-only and contraceptive education programs. The teen birth rates also vary widely by race in the United States. Hispanics have the highest teenage birth rates at 55.7 births per 1,000, and black teenagers have the second highest with 51.5. Asians have the lowest teenage birth rate with 10.9, according to an article in CNN.
Although teen birth rates have dropped overall in the nation, there are still young girls becoming pregnant at Penn Manor and a Penn Manor senior  has even been featured on the new season of 16 & Pregnant airing on MTV.
A teen girl who goes to Penn Manor and acknowledges she is pregnant but wishes for her name not to be published has recently become pregnant at the age of 15. The girl knows others her age who are newly pregnant as well.
"I understand what has happened is a mistake, but now have to take full responsibility for my actions so that I can give my child the best life they deserve and hope that he or she doesn't make the same mistakes as me," said the girl.
Movies and TV shows about teen pregnancy, such as MTV's Teen Mom and 16 and Pregnant are spreading awareness about the issue, said Albert. A national survey of teenagers asked whether the shows glamorized teen pregnancies and the majority reported that it had the opposite effect.
"I think the show The Secret Life of the American Teenager shows more awareness that teen pregnancy is 100 percent preventable because they constantly show websites during the show that can help teenagers and the show portrays the real life of a teenager with a kid compared to the shows on MTV which are real life but they don't show a lot of awareness," said Demi Greenawalt, a senior at Penn Manor.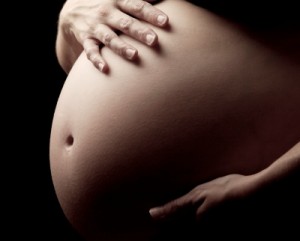 A Penn Manor student, Jordan Howard, is on the new season of 16 & Pregnant and her episode recently aired.
In her interview with Penn Points, she stated she didn't enjoy the experience and that she would never do it again. Most teens only take part in those kinds of shows for the money they will receive to support their children, according to a report on "16 & Pregnant."
Teenage pregnancy is linked with several health and social issues such as poverty, out-of-wedlock births and education, as well as developmental issues, welfare and physical and mental health issues for the child, according to CNN.
"With teens, there are a lot of factors," said Brody Hamilton, an author of the report and a statistician at the Centers for Disease Control and Prevention. "The economy is cited for overall downturn in the number of births. With teens, there are public policy programs directly addressing this teen pregnancy issue. It's a mixture of things involved. We cannot tease that out with the data set that we have."
"Over the past decade in particular, there has been a growing number of sex education programs that have been carefully evaluated and have shown it can change teen behavior, get them to delay sex or use contraceptives." Albert said.
Penn Manor recently presented awareness to students at Penn Manor with a program at a local womens health center. Free services that are offered are pap tests, GYN services, STD testing and treatment for men and women, contraceptives, pregnancy testing.
Teens also have shown a decrease in sex over the past 20 years and a increase in contraception such as condoms and birth control, according to a recent report released last year. This has highly contributed to the decrease in teenage birth rates.
If teens continue on this path and more help and awareness becomes available, the U.S is well on their way to being one of the countries in the world with the lowest teen birth rate.