By Jay Jackson –
Once, twice, third time's a charm.  At least the Penn Manor School Board and administrators hope so.
After Lancaster Township rezoned a piece of land owned by Penn Manor this month, the gate was finally open for the district to sell a corner of Comet Field in a deal that has been stalled since the 1990s.
The development will be a one-time boost to the school district budget, a convenience for the locals and a benefit and bane to some neighbors. The student body is excited  for these changes that could be just around the corner.
"I like it and it is close to Comet, and it's better than going to Turkey Hill," said Kevin Reinhart, a Penn Manor student. "It will be really busy because the kids will go there after their sports."
The land in question is on the corner of Route 741 and Barbara Street. Some of the proposed deals over the years included a plan for a Wawa convenience store in the 1990s, a Turkey Hill in 2006, and now possibly a complex that includes a Sheetz, a bank, and a restaurant.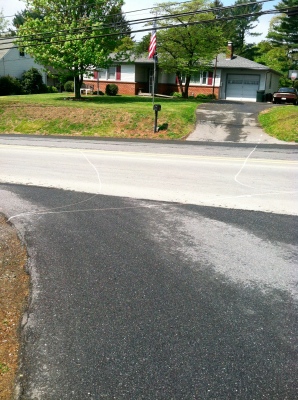 Penn Manor is aiming to finally break through and get the deal done.
The rezoning was essential for the selling of the five-acre plot, which was mostly in Millersvile Borough but had a corner in Lancaster Township.  The property in the Lancaster Township was classified as open space and there could be no commercial use for the land.
This property is estimated to sell for approximately $1.7 million which could help Penn Manor with their financial situation.
"I am afraid that will not erase our projected deficits. Remember, when you are selling land it is like selling a personal item like a car,"  said Mike Leichliter the superintendent at Penn Manor.  "It is a one-time sale and does not add money to your budget on a yearly basis.  Will the extra money help reduce the problem for a year or two?  Certainly?  Will it correct a budget that is projected to be in a continual deficit?  No."
This land has been sitting next to Comet Field for years just collecting weeds since the mid 80's until the Blackford Development came through with an offer.
The students in Penn Manor, especially the student athletes who use Comet field regularly, seem to be excited about this new addition to their "Field of Dreams" but some neighbors have mixed feelings about this new plan, some are split even in the same household.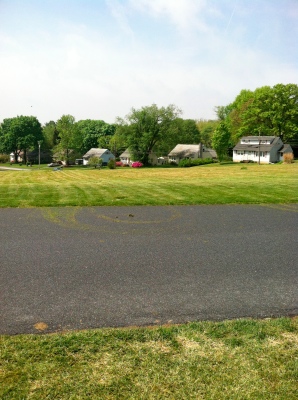 "I am not happy with all of the changes. I don't want the noise and traffic. The road is so busy anyway. It is going to get crazy," said Darla Hoke, a long time Barbara Street resident, who also noted her husband is for the project and the conveniences it will bring.
"I am concerned that it will affect my property value," explained Hoke. "We have been shocked."
"I always felt like this was the Millersville bypass. It really gets busy," said Drema Huber another neighbor and  Hoke's mother. "It is going to create a lot of trash. It has draw backs. Seems like there is enough banks around"
"They can white wash anyway they want but there is going to be more traffic," said her husband Elwood Huber.  "It will be easier to get gas and there (may) be side walks as well."
However other Barbara Street natives aren't up in arms.
Another couple directly across from the proposed development couldn't have been more welcoming of it.
"We have lived here for 60 years and raised our four kids here and I don't think it would bother us," said Bill Helman. " We would rather see this then a housing development."
"I am old. How long are we really going to be here?" Margaret Helman, Bill's wife, asked jokingly.
"Germany has the Autobahn and Millersville has Barbara Street," explained Bill, "We have all the traffic we can get already."
Although is does seem like this deal will happen. There is still no timeline yet to the parcel of land.
"There are still several hurdles that need to be overcome before we can complete the sale," explained Chris Johnston, the business manager for the district.  "After that, the developer would be a better source as to the timeline."