By Alicia Ygarza and Jake Shiner –
"It was a fluke this year… but we made it work," said Mindy Rottmund.
On the last day of ticket sales, the Penn Manor Prom Committee scrambled in an attempt to provide tickets for many students who wanted one for this year's prom.
The last day of sales was April 25, but it wasn't until Monday, April 30 at noon that the last customer was satisfied.
Crisis averted.
"They have [been accommodated] even though we're a week past sales," said Rottmund.
Tickets for this year's prom were scarce due to too many Penn Manor seniors taking dates from outside their class.
"Our initial number was a low number if seniors came with seniors," said Rottmund.
Penn Manor's prom committee wasn't the only one caught off guard. The Eden did not expect to sit the amount of students going this year.
Arthur's Restaurant is where some dates will be sitting, which is separate from where the rest of the dates will be dining.
But the majority of the attendees will be sitting in the courtyard.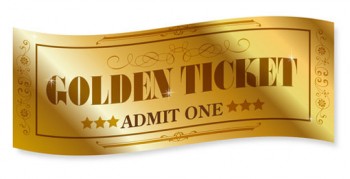 "What we didn't anticipate was the number of people coming from different schools, making us move to the restaurant," said Rottmund.
Due to the Eden's fire code, they are only allowed to sit 484 people in the courtyard. Just barely too small for the number of guests.
"The Eden has attempted to do the best they can within their legal limitations," said Rottmund. "I feel bad I had to call them so many times," she said.
Rottmund said some years many students go, and some years many students don't go.
"We have no way of knowing how many people are coming from out of class. We didn't anticipate the increase in the out of senior class guests, there's so many variables," said Rottmund.
One senior who was shut out last week, Brian Le, still has yet to receive a prom ticket. However, he was called down to the principal's office last week, presumably to get his ticket, but principal Phil Gale wasn't there.
"I guess I'll have to email Mr. Gale," said Le.