By Brady Charles –
Let's toss out this flawed March Madness selection system and start fresh.
31 automatic bids are awarded to many teams from mid-major conferences, but many of these teams don't deserve to 'dance'.
Instead of giving automatic bids to these unknown teams who don't stand a chance against the powerhouse Big East, ACC, Big Ten and Big 12 teams, the NCAA should change their way of selecting teams.
Take this into perspective. Last season Virginia Tech (21-11) was left out of the tournament along with Boston College (21-13), Alabama (25-12), and Colorado (21-11) due t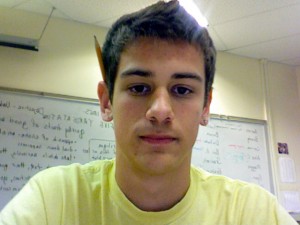 o their 'weak' non-conference schedule, even though they're all in major conferences playing powerhouse teams.
While those teams were eliminated from the 'dance' teams such as Arkansas Little Rock (19-16), and Alabama State (17-17) who won their conference and earned their automatic bid with an RPI (Ratings Percentage Index) of 196 and 263 out of a possible 344, played in the 2010-2011 NCAA Tournament. This whole selection system is very unfair by eliminating teams who don't play tough non-league games, since the selection committee admits teams who are in conferences that are unheard of, with teams that are unheard of, and with records that are mediocre at best.
The selection committee needs to change this system, by either expanding the bracket and selecting more teams, or eliminating all of the automatic bids and take the down right best 64 teams. A poll should be taken each week of the season, that would put a teams RPI, key wins and losses and their record into perspective. This poll will be voted on by experts of the game, as well as members of the prior selection committee.
With this new system, the best 64 teams will be selected, which will make every game more and more of a grind for the top seeded teams. The first round match-up (in the present-day system) is between the 16 seed and the number one seed, the 16th seed has never beaten a one seed since the field expanded to 64 teams in 1985. With the substitution of the best 64 teams the best teams will be in the tournament, the problem of weak automatic bid teams will be eliminated. The top seeded team would play better competition and it would make the first couple of rounds way more interesting for viewers.
This new system will eliminate the teams who have weak records and play in easy conferences. If the no-name schools have a problem with the 'new' system, there's a way for them to get them into the mix as well. They have to earn their bid just like everyone else for once, play some major teams in your non-league schedule. Or even better yet change your conference.