By Tyler Funk –
As more and more shows end up on TV about driving fast or building cars there is more than there used to be. This season will kick off several show's consisting of something to do with cars or modifying them. Shortly after motorcycles and dirt bikes came in and went, cars shined and a lot of attention was focused on them.
Not long ago, Pimp My Ride was the only car show to show anything to do with modifying a car. The phase came in and went. Not too long the TV show shutdown and there was nothing to be heard from them. There show consisted of taking random people throughout Southern California and customizing there vehicles to something that interests them or is their hobby. Even if your car is all rusted and one bolt from entering the junk-yard they will fix it all up to exceed your expectations! The show was hosted by rapper Xzibit and Chamillionaire was also there.  All of this will be done with no cost at all.
As of now, there are several shows currently showing on your Televisions at home. Those shows consist of, Top Gear, which is a British series of fast cars. The show is really about the adventures of three clever middle age blokes who travel the world conducting all sorts of elaborate competitions, races and challenges that push the boundaries of television and automotive acceptability. It is part reality show, part buddy movie, part "Monty Python." Collected from cbsnews.com.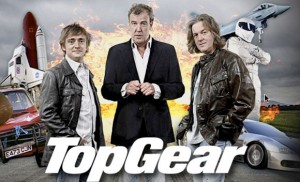 The History Channel is also broadcasting a television show which is the same as Top Gear but an American version of it. Richard Hammond, one of the co-stars of "Top Gear," will travel to the United States in search for the most dangerous vehicles he can get his hands on, according to the New York Times.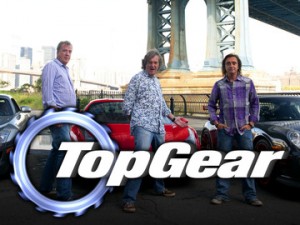 Wheeler Dealers is a British television series produced by Attaboy TV for the Discovery channel, created by Mike Brewer and mechanic Edd China with assistance from technical ad-visor Paul Brackley. The main idea of the show is that Brewer and China are on a mission to save repairable enthusiast vehicles, by repairing or otherwise improving an example of a particular make and model to a budget, then selling it to a new owner. The guys restore vehicles to immaculate condition and there are many of people who love what they do!
There have so far been nine series of the program. Series 1 originally aired in 2003. The second half of Series 6 was aired in Autumn of 2009 on Discovery Real Time. Series 5 was renamed to Wheeler Dealers: On the Road; in this series Mike and Edd expanded their searching of cars by heading out into Europe hoping to find classic cars to buy and restore, according to DiscoveryUk.com.