By Taylor Skelly-
From nerds to NBA all-stars, the public's perception of eye glasses is changing, again.
Whether it's casual wear or black tie attire, eye glasses are becoming more and more prevalent amongst celebrities and average citizens.
Local merchants are noticing the trend and reaping the benefits.
I'd say there's been at least a 20 percent increase in overall consumption, but as far as teenagers and people in their early twenties, probably a 35 percent increase in consumption in the past year said Michelle Barton, who is the General Manager at the local Park City Mall LensCrafters store.
However, this trend has been seen before and now it's back, here at Penn Manor, too.
"They're called attitude glasses," said Penn Manor history teacher Rich Brenton, who knows a thing or two about history. "Kids were wearing them when I was in college, which was in the 80s."
Since the 80s, many people have gradually moved away from eye glasses, deciding instead to wear contact lenses, because of their convenience, and glasses' increasingly nerdy reputation. But over the past year, glasses are making a comeback.
"I feel like people are always aware of what they look like, so they want to try something new, maybe even try to look more intelligent," said Penn Manor junior Jena Lacock.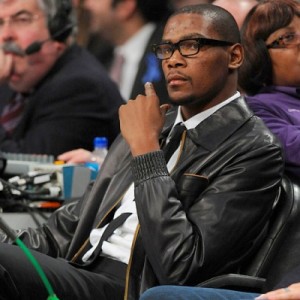 Surprisingly, this fad is just as popular, if not more, in men compared to women. In last weekend's NBA all-star game, six of the ten starters have been observed regularly wearing "attitude glasses" as they enter and exit their respective basketball arenas  through out the 2011-2012 season. Last year's NBA all-star game proved to be a different story. Only two out of the ten starters were seen sporting glasses as a part of their normal pre and post game attire.
This recent surge of celebrity eye-wear has caused much of the general population to jump on the bandwagon, but why are celebrities opting to rock  a pair of their favorite frames  instead of their tried and true contacts in the first place?
"Glasses lend themselves to individuality more so than contacts, glasses are no longer just an optical need," said Barton
Adam Sahd, also a junior at Penn Manor, has a different approach.
"Personally, I started wearing my glasses more because I didn't feel like putting my contacts in in the mornings, but it has gradually become the popular thing to do, so I just keep wearing them," said Sahd, who can regularly be seen wearing a pair of prescription Ray Ban eye glasses.
Regardless of the reason, eyeglasses have made yet another appearance in not only the general public but the public eye as well. Will this trend last or fade away fast? Whether you're one of the celebrities setting the trend, or one of the many simply following in their footsteps, one question remains, when will you re-frame yourself?