By Aaron Brown –
To Brad Snyder, a junior at Penn Manor High School, baseball is more than just a game using a bat and a ball, it's his life.
In addition to baseball, Snyder likes to play and watch sports, play video games, lift weights, and hang with friends. His plan for after high school includes attending college to major in sports management and possibly play baseball.
Currently Snyder  participates in Penn Manor's recreational basketball league until baseball starts. He has been playing baseball since he was 6 years old.  However, playing baseball and watching it on T.V. is not enough for Snyder, which is why one of his "bucket-list" goals in life is to visit all 30 Major League Baseball stadiums.
"I love baseball and it's a cool way to see the country," said Snyder.
To some people, traveling around the country to visit all 30 MLB ballparks would be a complete waste of time, but to Snyder it is worth it. To pass time while traveling, Snyder plays games or listens to music on his iPod while admiring the landscape of each state that he passes through.
"I like the sight-seeing throughout the week, but I always look forward to the game the most," said Snyder.
This past summer Snyder went to the baseball field in Philadelphia, Pittsburgh and Atlanta. On top of seeing these three marvelous stadiums he also got to see four landmarks in Atlanta, the World of Coke, Stone Mountain, the Centennial Olympic Park, and the place where CNN is shot.
"Baseball was my dad and grandpa's favorite sport," said Snyder.
So it's no coincidence that their love of the game would become Snyder's.
All of us have a person in our life that influences us or gets us involved in a hobby during our lifetime, whether it be your mom, dad, brother, sister, relative, or friend. Snyder's was his dad and grandpa. They encouraged his love for baseball at an early age.
"Baseball means a lot to me. It's one of the biggest things in my life right now," said Snyder. "I will do anything I can to improve my skills."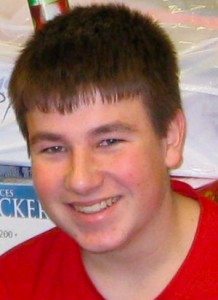 "My favorite stadium so far is the Pirates because it is a smaller stadium, so you seem closer to the action and there is a great view of the city skyline," Snyder said.
"I enjoy the trips as much as he does," says Eric Snyder, Snyder's younger brother, "I look up to him as a role model on and off the field."
Snyder's love for baseball is an inspiration to the rest of his team. When teammates see Snyder working hard in the weight room or during practice, they pick up the intensity, too.
Baseball is America's past-time — something that Snyder agrees with one hundred percent.
"Through this experience, I've got to visit cities all over the country and have gotten to see the diverse cultures around the country," said Snyder.
Snyder hopes to take a vacation to see the new stadium in Miami, and the Pirates stadium again over this upcoming summer.