By Becca Hess –
With 35 years of service  under her belt, Ellen Pollock is ready to take the next step in life and try something new.
Assistant Superintendent of the Penn Manor School District, Ellen Pollock, announced her retirement after 35 years in public education, 34 of them with Penn Manor.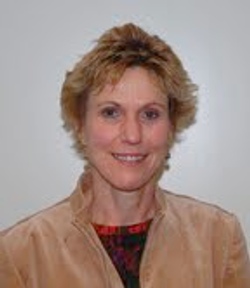 After graduating from the University of Pennsylvania, Pollock became an English teacher at Solanco High School. From there she took her talents and passion to Penn Manor where she became engaged in a variety of  jobs and responsibilities not only as an educator, but as an adviser and coach as well.
"If you look at what jobs I've done at Penn Manor, it's been the best place anyone could ever work.  I've been able to try so many things here as an educator – high school teacher, track coach, field hockey coach, newspaper and yearbook adviser, middle school teacher, middle school assistant principal, middle school principal, elementary principal, assistant superintendent," explained Pollock.  "I couldn't have gone anywhere else and been able to have such a varied and fulfilling career."
Not only has she influenced the lives of students and staff at Penn Manor, Pollock has done a great deal for the community. She is a member of the Lancaster Rotary South, a member of the Student Assistant Team and a driver for Millersville Meals on Wheels.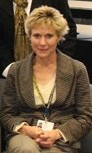 "I think it's important to be involved in your community," explained Pollock
She said she feels very fortunate be able to work with the people she has over the years.
"I can retire from Penn Manor knowing that we will continue to have a wonderful administration, teaching and supporting staff in place. I also know that this district will work hard to make sure that students' needs are being met, even as the budget gets tighter and traditional education is examined through a political lens," said Pollock.
Pollock said during her career she's learned a few things.
First, she emphasized, that listening to others is key and that she needed to listen more.
And secondly, she said she used to have this big educational philosophy, but she realized that it is more about how one deals and interacts with people.
"I've gotten so much more then I've given," she said. "It's not about me, I am where I am today because of a lot of people",  said Pollock.
Retiring from a life-long career is never an easy thing, however Pollock is confident that she is leaving a school completely capable of succeeding and continuing its excellence in preparing kids for the future.
"I liked everything," Pollock said.  "It's been a good career and I can't think of anything that's a low."
Her plans after retirement include going on a week long trip with her mom to Scotland and a surprising plan to work at Darrenkamp's grocery store in Willow Street.
"I believe in the value of customer service. That's what is at the cornerstone of any successful school or business. We work hard at Penn Manor to do this," said Pollock. "Darrenkamp's and the Darrenkamp family also believe in customer service and treating people with decency. Since I am retiring from Penn Manor I would like to work at another place that believes in this as I do."
She explained how working at a place where customer service is the top priority is  her dream job. Similar to working at Penn Manor with such a big staff, she enjoys working with people and is ready to take the jump from superintendent to supermarket.
Although Pollock is excited about the next phase of her life, the prospect of her absence is certainly hitting others in the district.
"She will be missed," said Penn Manor Business Manager and colleague Chris Johnston.