By David Mohimani –
After eight seasons as the star of Fox's hit thriller "24," Kiefer Sutherland is back on primetime playing Martin Bohm in the newest Fox show "Touch."
Sutherland plays a single parent who lost his wife during the 9/11 terrorist attacks, he has an 11-year-old son who is not only mute but autistic as well, a theme that tugs at the heartstrings of any parent who has a child with a disability.
The show centers around Sutherland's relationship with his son and his desperate desire to connect with his son, a son who not only does not speak but also hates being touched even the slightest bit. Jake, however, has a fascination with numbers.
In the pilot, Sutherland is deemed incapable of maintaining the needs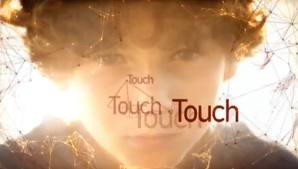 of his son and Jake is sent to foster care.
Sutherland then learns that his son's fascination with numbers is more than it appears. Jake has the incredible ability to connect everything in the world to numbers. He uses his numbers to communicate. Sutherland realizes his purpose is to try and decipher the messages his son is writing.
The show is directed and created by Tim Kring who was also responsible for the NBC show "Heroes."
Touch got off to a positive start when it released a sneak preview episode  Jan. 25 with 12 million viewers and a 3.9 rating among adults 18-49 (granted, against a repeat episode of Modern Family on ABC), making it Fox's highest-rated drama opening in three years. Granted some of the draw was most likely due to the fact that people were very interested in seeing Sutherland's return to TV.
"24" spanned over nine years and won multiple awards including sixty-eight Emmy nominations and winning 20 Emmys.
"Touch" has a lot to live up to but the reviews so far have been positive however we were unable to find a single Penn Manor student who has watched the special preview.
The show will begin to air weekly starting on March 19 and is ordered for 13 episodes.