By Chris Fleming –
Google X is the secret lab where 100 futuristic ideas are brewing.
Unimaginable inventions are being played around with by Google employees.
Google has their own workshop where certain employees and other well-qualified people they specifically chose have the chance to work on wild new inventions.
According to the New York Times, Google is being so secretive about what information is released that some of their own employees do not even know what projects are in progress. Also, even though most of the projects being worked on are far from actual development and use, one is supposedly going to be released by the end of this year.
Rodney Brooks, a professor at MIT's computer science and artificial intelligence lab and founder of Heartland Robotics said,"Google is collecting the world's data, so now it could be collecting the solar system's data," referring to Google's fantasy of space elevators. According to the New York Times, in theory, they aim for rocket-less space travel along a cable anchored to Earth with these space elevators.
Crazy, huh?
An anonymous person dealing with the projects said that Google's project of a car without a driver may be more than just an exotic idea. Google is thinking about making a business out of it and producing those cars here in the States. This project will take time and, if it does develop, will be years down the road.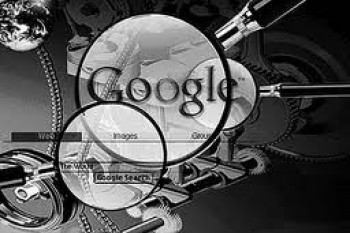 Robots seem to be the main ingredient in many of Google's wishful ideas. These types of robots are trying to be set up to take care of humans or even go to work for us. People familiar with this type of robotics have been hired by Google from well known places such as Microsoft, Nokia Labs, MIT and New York University.
According to pcworld.com, Google X is also working on programs for the Android phone so users could possibly turn on a light bulb or coffee maker on at the touch of a button from their phone. Imagine just laying in your nice warm bed and when your alarm goes off, you grab your phone and start making a hot cup of joe without barely moving a muscle.
Google X has the potential to change Google, or life as we know it. But it sounds like they are being very careful with how they provide money for these outrageous projects.
"There are a few small, speculative projects happening at any one time, but we are very careful stewards of shareholders' money," said Mr. Page, with Google.
A couple of cost worthy errors could severely hurt Google, financially.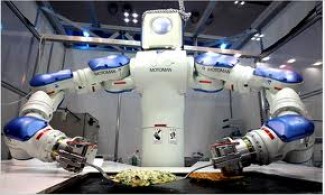 Students at Penn Manor seem pretty excited about the new projects and have a few suggestions for Google X labs.
"I would want Google to make a time machine, I think that would be pretty sweet," said Alex Sorce.
"Google should make a cat translator, I'm always very curious on why my cat is 'meowing'," said senior Brian Le.
"A machine that would make using the TV a lot easier, like a computer," said Troy Diffenderfer.
"A time machine would be awesome," said Ryland Overly.
"I'd probably invent something that would organize things like an app that would, like, make everything in my life easy to remember and like give me time lines and stuff, " said senior Abby Buckwalter.
Abby, uh, it's called the iPhone.  Just saying.
"An idea generator would be fun," said Junior Suarez.
"I would want something that makes any food you want whenever you want it," said Devin Sanchez.
"A flying car would be sweet," said senior Em Sisson.
"Hmm, I don't know, a solar powered car or something like that would be cool," said senior Ashley Richards.
"I would like for a robot that looks exactly like me an does 100 percent everything for me so I could lay in my bed and sleep all day, to be invented," said senior Brad Kruger.
Google X and its technological advances will be on our radar in the years to come.