By Matt Hatch and Sam Valentin-
The field hockey team has always been known for their talent, but with a loss in the quarter finals of states that elusive state title will not be theirs this year.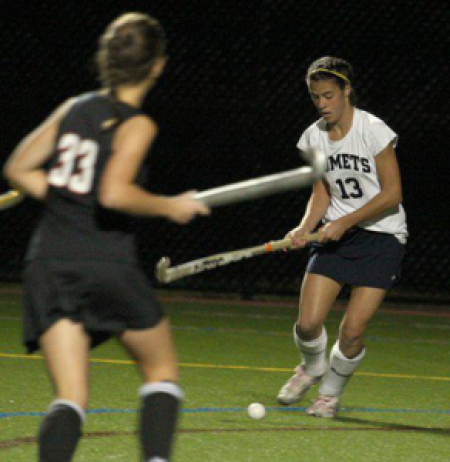 The Comets finished second in the District Championship game to Lower Dauphin 1-0 a few weeks ago and now they were eliminated Saturday in another close game against Emmaus. They lost 2-1 in overtime to have their chance of another State Championship taken from them.Penn Manor played them earlier in the season and lost and now they were beaten again.
"We got to do better then that," said Penn Manor coach Matt Soto." Can't get that many chances and not put them in."
Emmaus won the state championship last year but this year Hempfield played Warwick in the state championship, both of whom have lost to Penn Manor this season. Hempfield lost to Penn Manor twice.
Hempfield beat the Warriors in the state championship.
Coach Matt Soto leads the team with assistant coach Lisa McCoy and they always are one of the more dominate teams in the district.
Penn Manor led their conference in front of the state champions, Hempfield.
The team finished off the regular season with a record of 11-2 and got second place in districts. The teams overall record was 20-7.
Penn Manor won their first game in states before getting sent home in the next round to Emmaus.
Many of the Comets are coming back next season including Eryn McCoy, Emily McCoy, and Shannon Sloss. But they will be losing some of the seniors graduating this year include Kayla Bixler, Vicky Nase, Mckayla Herbert, and Karla Mylin.
Now with four seniors gone, the Lady Comets will still be a heavy favorite in districts and be fighting for states.
The field hockey team headed to Arizona recently for a field hockey festival over Thanksgiving break adjusting for a new team next season.They won in their pool and this is great preview of how the upcoming season could be like.
All Comet field hockey fans can do is wait until the upcoming season for another shot at the District Title and State Championship.