By Eric Schlotzhauer –
College expenses are never cheap and mostly everyone will graduate with debt, but sometimes you get to bypass all of that for being dexterous at sports or academics.
Alex Cummins, a Penn Manor senior, has been playing lacrosse since he was in fifth grade and now plans on going to Florida Tech for lacrosse.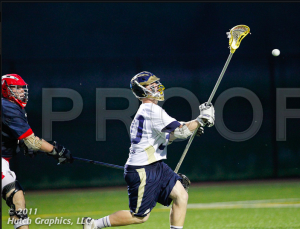 Cummins plays defense and wields a 6-foot long pole when he is on the field.  You might see him towering over his offensive opponent due to his staggering height of 6'2″ and 195 lbs.
Florida Tech is known for its marine biology program according to Cummins.
"I am majoring in marine biology which is fourth in the country," said Cummins.  "It is a really interesting topic to major in."
Even though Florida Tech wanted Cummins to play on their lacrosse team, he still had to apply.  The applying process was made a lot easier because of their interest in Cummins' lacrosse skill.
"I got the acceptance letter before I even finished the application," said Cummins. "I was only half way done with my essay."
Other scholarships were offered to Cummins during his decision process, but FIT had its perks.
"With the scholarship that I am getting, I have a full ride to almost any state school," noted Cummins. "It is also really close to the beach which is cool. Florida Tech has a 98 percent job placement which also drove me to go there."
FIT would be the most expensive school out of all the colleges Cummins considered.  Between transportation and out of state tuition, it would be almost double the cost of any state school.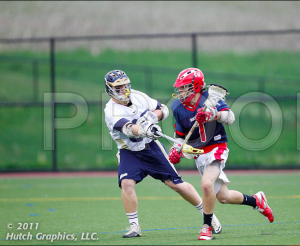 "Florida Tech offered me the highest scholarship and they have better sponsorships than half the D-1 schools (Warrior, Brine, Nike)," added Cummins.
FIT first saw Cummins play at one of the many tournaments that he participated in through his later years of high school.
"I went to a lot of tournaments to get recruited," said Cummins. "I play on club teams such as Blue Mountain and Brine National."
Florida Tech is a D-2 school, but he considered schools in Division 1 and 3 as well.
"I was also considering colleges like Jacksonville, Rutgers and Virginia Military Institute."
This time next year, Cummins will be participating in his first season of lacrosse for FIT.  D-2 lacrosse is a much faster pace than high school's, but he is confident he has prepared enough throughout the eight years of lacrosse.
"To be recruited, it takes a lot of practice, countless emails to coaches, plenty of effort, a will to be good, the want to workout, and a lot of tournaments and traveling," advised Cummins. "I continuously perfected every aspect of my game to get where I am at today."