By Frank Herr –
You can't purchase much with a dollar these days, let alone buying something with canned food.
But in what might be the biggest bargain this year, $1 or a can of food can entertain you and scare you senseless.
This is the case when it comes to Penn Manor High School's Thespian Spook House. On Friday, October 28, PMHS International Thespian Society will be holding its annual transformation of the auditorium into a haunted attraction. Admission will either be covered by a $1 entrance fee, or a canned food donation.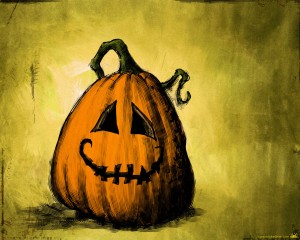 "It's an ITS club activity, organized by club officers," said club advisor Melissa Mintzer. Although this is a 'haunted' attraction, no chainsaws or daggers will be incorporated into the production, like those of similar Halloween spectacles.
From 6 to 8:30, ITS tour guides will be leading groups of six to eight people through two paths in the auditorium. Along with these smaller trails, the majority of ghouls and goblins will be found on the auditorium stage.
All donations will be given to the Central Pennsylvania Food Bank, through 'Trick Or Treat so Kids Can Eat' and the cash generated will be used to purchase even more canned goods for the bank.
For four of the past five years, Penn Manor's ITS troupe has had the highest donation of canned goods in the state. After North Penn collected more than Penn Manor's troupe last year, the Comets are hopeful that this will be fruitful. The nationwide goal for this charity is to bring in 375,000 pounds of food. Penn Manor averages a substantial 18,000 pounds of goods each year.
"Who doesn't want something free or really cheap, to do on a Friday night?" said Mintzer. All in all, the ITS Spook House is a scary good deal, regardless whether folks are inclined to come for the fun, the food or the funds.