By Kevin Holton –

Will YOU be buying the new Wii U?
Nintendo's all new, sleek design has made some Penn Manor students quiver with excitement while others couldn't care less.
"Its not worth the money because there's not much of a difference between the Wii and the Wii U," said Brady Charles, a Penn Manor junior.
Nintendo has unveiled information about their new game console that will be released sometime in 2012.  The new system introduces an all new controller with a 6.2" built in touch screen.  The Wii U is unlike any other game system.
"I'm excited to try the touch screen," said Penn Manor junior Jaun Cubano.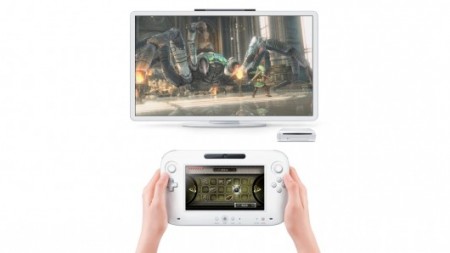 According to Nintendo, the controller shares some of the features of the Nintendo 3ds and can show exactly what is on the tv screen along with different views that cant be seen on the TV screen.  The controller also has motion sensors so you can move your hands or your whole body to change your view on the screen.
While the controller is the most significant new feature of the Wii U, its not the only one.
"I think it will be a lot better then the first Wii," said Penn Manor senior Alex Cummins.
The Wii U will also be able to produce full 1080p HD quality which will be a giant step forward.  The console will still be able to support original Wii games and controls but original games will not deliver the High-Definition quality.
The Wii U will allow players to save there game progress or anything from the console onto a flash drive or an SD memory card.  The disks will also be smaller in size then a normal DVD.
While the new system is still in production, Nintendo feels it will be a success although some Penn Manor students are still not sure..
"I'm anxious to see how it turns out, so well see," said Penn Manor Senior Matt Noll.