By Alex Kirk –
Epharta Fire Department was on call Tuesday as Comet runners nearly torched the grass off the Crusaders' course.
"It was a great day for us in Epharta. We all ran our hardest. You could say we went out with a bang," said Starrett Metzler, a sophomore runner at Penn Manor.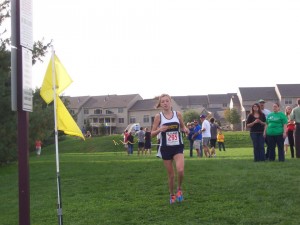 The cross-country team finished off a successful season (Boys 17-4 and Girls 18-3) by taking on the competition in leagues this week at Epharta's home course.
"We all knew how big a meet this was and we were able to beat every team we beat this season," said senior captain Harry Manning.  "We fought hard and got good performances from Jon Bitner, who placed ninth and Harrison Schettler, who came in second by mere inches."
Comet individuals placed high in both the guy and girl events this week. The girls star Greta Lindsley coasted through the race to reclaim her LL League title. She ran a great time of 19:14 which was 23 seconds faster than the second place runner from Elizabethtown.
"Greta would have won by more, but she is the favorite for districts on Tuesday and smartly conserved some of her energy," claimed Manning.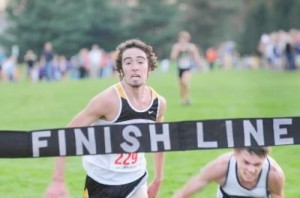 Harrison Schettler, the boys' ace in the hole this season, ran his record best time of 16:30.  He was barely ousted by the undefeated Jared Schatz from Lancaster Mennonite for the title. Schatz also ran a 16:30 but was declared the winner in a photo-finish.
"The finish was disputed since Schettler crossed the line at the same time as Jared Schatz from Mennonite.  The officials conferred and gave the win to Schatz," noted Manning.
The rest of the Comet boys battled through a tough race and placed well throughout the field. Junior Jonathan Bitner fought for ninth place in the league with a time of 16:58.  The team as a whole placed fifth among the competition behind Manheim Township, Hempfield, Warwick and Cedar Crest.  Their team score was 144.
The Lady Comets also placed fifth as a team at leagues. They placed behind Manheim Township, Elizabethtown, Hempfield, and Garden Spot with a team score of 161.  Meghan Maisano, a sophomore at Penn Manor, placed seventeenth in the field with a time of 20:46.
Schettler and Lindsley will both compete at the district race in Hershey Tuesday. The competition will be tough, but the Comets  have proved that they have what it takes to compete at the next level.