By Sam Valentin –
The Comets handled the Tornadoes easily winning 8-0 on senior night. It was an emotional and entertaining night for the senior field hockey players.
"Yeppers, pretty emotional not another chance to play on field until Monday," said senior goalie, Karla Mylin.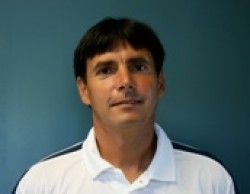 The Comets got on the board early scoring about five minutes into the game. Then Rachael Suter scored just 45 seconds later to put the Comets up 2-0. The girls were just getting started by that time.
They scored four more goals to go into halftime with a six to nothing lead. The game seemed all but over. They added four more goals before the slaughtering ended. The Comets stormed on the Tornadoes winning handily 10-0.
After the game they recognized the four seniors on the team. It was entertaining to say the least.
A select few juniors spoke about teammates who were being recognized. The seniors were defender Kayla Bixler, goalie Karla Mylin, Vicky Nase, and Mikayla Herbert. The girls were all relaxed and joking after the easy win while recognizing the seniors who contributed a large part to the program over the years. But coach Matt Soto made sure they were all business during the game and it showed.
"Make sure they take it seriously," said Soto before the game to his girls.
The girls play again Saturday against Donegal who is always good according to Soto.