By Alicia Ygarza –
Lights, camera, forget about it.
Singer Beyonce Knowles announced her pregnancy to the world Sunday night at the MTV Video Music Awards. Recently releasing her fourth album "4," it is a mystery whether she will go on tour and how her career may alter.
So far, Beyonce has performed songs from her "4" album at the world famous Glastonbury. She's rocked the stage at Good Morning America and presented her show, "Four Intimate Nights with Beyonce" in New York's famed Roseland Ballroom.
Before the VMAs, Beyonce began outlining her baby bump on the black carpet and to many people's surprise, the bump was fairly big.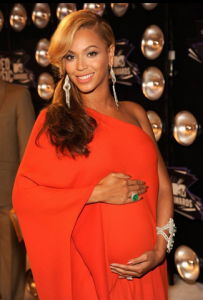 It seems Beyonce's performing days will be left on hold and, according to The Christian Post "Back in June, Beyoncé told CNN, 'I always said I would have a baby at 30.' She also added, 'I was going to retire at 30.' "
Beyonce turns 30 September 4, she's lived up to her word so far, but will she retire?
This news leaves fans on the edge of their seats.
According to People News, "When she does have a child, it will add another major element to an already hectic life. Finding a balance amid the craziness, Knowles admits, is sometimes hard. 'I love so many different things, and to have the discipline to turn certain things away and focus on one thing at a time so that I can give it 100 percent is really hard,' she says. "
Beyonce quotes, "Probably the biggest challenge in my life is time – making sure I have time to be a wife, to be a singer, to be a songwriter, to be an actor and still have time for my clothing line and now for my perfume [Heat]."
According to MovieTakeOut.com, "A bad time in Beyonce's career is now. Beyonce was signed on to star in a Clint Eastwood directed remake of the movie, A Star is Born. Even though the movie has not yet been made – many industry insiders were saying that the role was "perfect" for Beyonce and she could win an Oscar."
Though Beyonce's pregnancy may seem to cripple her singing career, it could also turn her singing career to a new direction.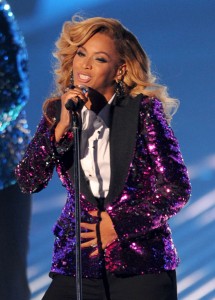 Perhaps Beyonce may turn to the more instrumental side of music by leaving her up-tempo single ladies dances behind and learning the skills to play the piano.
Beyonce is an intelligent artist and has many ideas up her sleeve, fans believe she will find a way to provide the action.