By Jay Jackson –
Katie Breneman and Ande Olsen represented Penn Manor at the the A. Landis Brackville Scholar Athlete Banquet, where two players from each school in the Lancaster-Lebanon League are acknowledged for their accomplishments.
"It was just a honor to be nominated," said Olsen, who received second.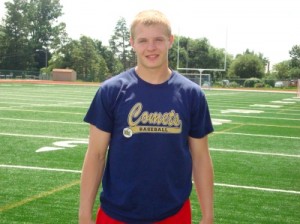 The award is given by the Brackville family and was originated by A. Landis Brackville, a former Penn Manor high school principal.
"It is the best of the best that get invited," said athletic director Jeff Roth.
The award is given to student athletes that excel on the field as well as the classroom.
Roth said, "The students that are invited will be graded by 50 percent  academic achievements, 40 percent athletic achievements, and 10 percent for how much they are involved in there community."
It is an honor it be invited and even more to win the prize. Andy Olsen finished in the top five and was close to winning that award and the $1000 scholarship to the college of his choice.
"I was pretty happy and the kid that won definitely deserved it," Olsen said.
Olsen was first team all-league linebacker for football and fourth in the senior class with a grade point average of 4.495. He participated in varsity track where he threw discus and shot put.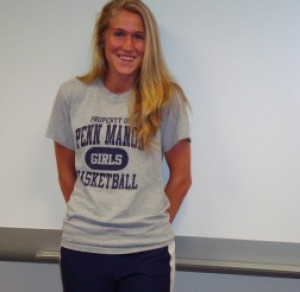 Katie Breneman also compiled a full resume including a PIAA field hockey state championship, field hockey LL league first team All-State, Penn Manor All around athlete and was a captain for all three sports. Those sports were field hockey, basketball, and soccer.
Breneman worked in the community by volunteering at the Woman and Babies Hospital and at Lancaster General Hospital.
Both Penn Manor students plan to continue their athletic activities in the future.