By Simon Zimmerman –
Stealing a candy bar or even a bracelet might be tolerated, but a dog? Now that's crossing the line.
A woman and five other companions reportedly stole a 6-month old beagle from the Humane League of Lancaster County on Monday, but was then returned on Thursday into the safety of the shelter.
Surveillance cameras shot the woman and her followers looking through their choice of puppies until they finally found their victim, a beagle puppy with a existing eye condition that may or may not require medical attention.
After noticing that the dog was not in it's kennel or on the property at all for that matter, staff members checked the video cameras and reported the crime.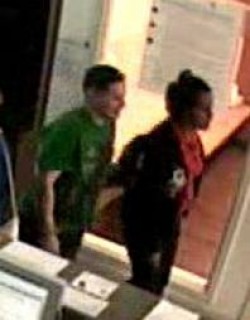 The crime is being handled by East Lampeter Township Police very seriously and carefully.
Through examination of the surveillance camera, Police and staff members were shocked at what they saw.
"We were amazed when we went back and watched the video footage and saw the woman clearly removing a leash from the merchandise display and going back to get the dog," said Becki Meiss, director of marketing for the League.
This footage was not only shocking but it was also very upsetting to Meiss and all of the League's staff members.
"Our staff and volunteers are all very upset, we would just like to have the dog returned safely to the shelter," added Meiss.
Hunter is the dog's name. He is a male beagle mix puppy who has not been neutered. His coat is black, tan, and white and he weighs between 20 and 30 pounds.
When the puppy was returned on Thursday the shelter was very grateful to have to puppy back in their hands.
No charges were filed against the woman who stole the puppy, reportedly because she could not afford the adoption fee.