By Bryan Buckius –
My brothers got my back.
That's the slogan for this year's boys lacrosse team who begin district playoffs today against Conrad Weiser High School Tuesday. The Comets are the 7 seed in the district playoffs after not fairing very well in leagues.
After qualifying for the league playoffs, the Comets were handed a tough defeat by Manheim Township. The Comets went up 2-0 to start the game on goals scored by Spencer Barnett and Brady Charles. The visiting Blue Streaks quickly stole Penn Manor's momentum and scored nine unanswered goals.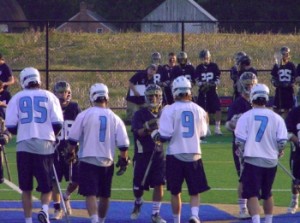 After the Streaks went up 8-2, Comets starting goalie Brian Sloss was taken out and replaced by freshmen Damon Cummins. Cummins had three big saves before the half and senior defender Jaq Presbery scored an inspirational coast to coast goal to give the Comets hope going into the half.
After the break things continued to go Township's way and the Streaks ended up winning 16-5.
Although the loss to Manheim Township wasn't an easy loss to swallow, the Comets are ready to go for tonight's game.
"We have home field advantage and although the weather isn't looking good we should still pull out the win," said junior defender Alex Cummins.
If the Comets win tonight their next game will be against, guess who, Manheim Township.
"Maybe the third times a charm," said Cummins in regard to the game against Township.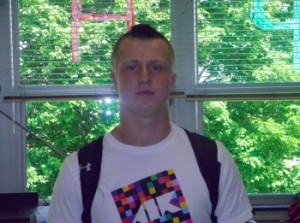 With their season on the line, the Comets play tonight at 5 p.m. at Comet Field.