By David Mohimani –
You have one notification. click. Friend request. click. Confirm or deny?
Chose wisely because you don't know who your real "friends" are.
Kids are able to escaspe school bullies when they get home, at least that  used to be the case. But technology, most namely Facebook, has changed this.
"It's a growing problem," said Penn Manor Student Assistance Program (SAP) leader Darrin Donmoyer, while discussing the use of Facebook as a new means of bullying.
This problem was highlighted when a former Penn Manor student, Iian Michaele Pierce, was charged with intimidation of a witness and criminal conspiracy via a social network site.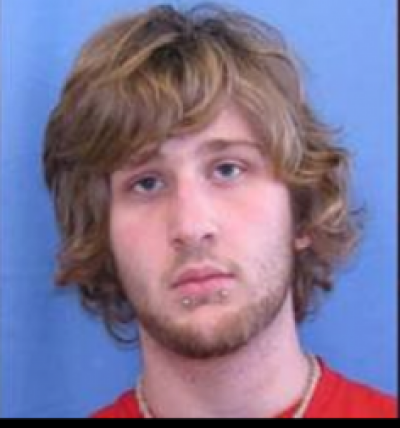 Police say Pierce recruited two 17-year old students, one from Elizabethtown High School the other from Penn Manor High School, to intimidate the victim/witness in an alleged rape case.
The rape case involved another former Penn Manor student, Dominick Guerrisi, who is charged with rape, statutory sexual assault, corruption of minors with the selling of alcohol and unlawful contact with a minor, according to Lancaster City police.
Both young men are charged with felonies.
Not a "status" that will get many "likes."
Lancaster Detective Aaron Harnish worked on the case, and explored the internet aspect of the investigation.
Harnish explained the process of looking for information via social networking websites.
"What we'll do, a lot of times names of interest have social networking sites and if they do we will review those sites for info," said Harnish.
Using internet outlets to aid investigations is becoming more of a common practice.
"We will look for anything that will provide us information," said Harnish.
He  said that using social networking sites is a growing trend among law enforcement officers but "mostly the younger ones."
In the case of Dominic Gueressi and the subsequent charges for Facebook intimidation of a witness, Harnish declined making specific comments on the case but predicted "within the next year it should come to a resolution."
As for the cyber bullying problem Harnish said,"We don't receive many reports but that doesn't mean that it isn't taking place."
While the case of Pierce and Guerrisi is an extreme example, bullying on Facebook and through other media outlets is becoming more the norm. The National Crime Prevention Council says research shows more than 40 percent of young people have been cyber bullied.
And teens don't seem to be aware of the effects of putting their rage on the Internet.
"You can say so much, but people don't realize what you can get in trouble for," added Donmoyer.
Penn Manor school resource officer Jason Hottenstein said he assisted the Lancaster Police with the investigation of Guerrisi.
"Kids need to realize more than anything, once you hit send or comment, it's out there," said Hottenstein.
He also said that bullying through social networking is a growing problem.
Hottenstein said that while the cases are related they will be tried completely seperate.
"Ian's case will be first, which will actually benefit him," Hottenstein explained.  If Guerrisi was found guilty before Pierce's case it would look bad for Pierce according to Hottenstein.
"Dom's case could take years to settle because it's a major crime," Hottenstein said.
While cyber bullying usually takes place outside of school it becomes a school issue when the things said online carry on into the school.
"It is my belief that for the school to take action some form of it has to spill over into the actual school," said Donmoyer.
In Guerrisi's case, he is a former Penn Manor student, some students protested his charges by wearing "Free Dom" shirts which they were promptly asked to remove them.
Sophomore Jacii Killian wore the "Free Dom" shirt.
"I represented for Dom because he is one of my closest friends," said Killian.
Killian was asked to removed the "Free Dom" shirt, the next day she wore a "Freedom" shirt which she also had to remove, then two days later she said she wore a first amendment shirt and she was suspended for a day for wearing the shirt.
A similar incident occurred in  Massachusetts when 15-year-old Phoebe Prince was bullied in person,  online and through a variety of media sources which eventually led to her taking her own life.
Other incidents of cyber bullying have occurred on Facebook to some of Penn Manor students.
"Sometimes people make fun of me cause the way I look, it really hurts my feelings and I just wish there was something I could do about it," said one Penn Manor students who asked to remain anonymous.
Penn Manor junior Megan Schlegelmilch says she has been repeatedly bullied on Facebook.
"It happens all the time," said Schlegelmilch, "people call me a slut because they can't say it to my face."
Another junior, Alyssa Thompson, says she has been harassed multiple times by the same person.
"He messages me once a month saying stuff like when he sees me he wants throw up," said Thompson.
All three said they never reported any such harassment to the school.
This recent series may be a disturbing trend but it's too early to determine the extent, according to isafe.org 42 percent of kids have been bullied online and 35 percent of kids have been threatened online. This survey was conducted in 2003 so all indications point to these numbers being low.
In this new media-based era, one click can change everything.
"Once you hit send it's out there," said Donmoyer.