By Simon Zimmerman-
March Madness is no longer about basketball, to large businesses that is.
Large companies like Coca-Cola, Unilever and AT&T are using a new marketing strategy, this strategy is social media.
Since the majority of games during the three week stretch are watched on live streaming websites online, using social media is a great way to advertise big-name products.
"I think its a really smart idea, during the tourney everyone is online so the companies are bound to get some views," said senior Mark Curtin.
Last year during the tournament, over 11 million hours of live streaming games occurred which gave viewers plenty of time to see the vast amounts of advertising being displayed on those websites.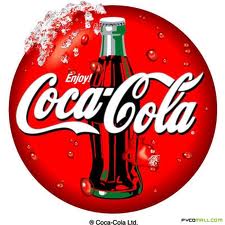 Coca-Cola in fact, is spending 18 percent more, this year compared to last year, on their tournament budget for social media. This year they will have a social media site called the Coke Zero Social Arena. On this site, viewers can go and get professional commentary and chat with other fans.
Other well known brands, like Reese's, are using the social networking behemoth, Facebook, to advertise its product. Reese's is sponsoring a half-court basket for $1 million at next years march madness tournament.
AT&T and Unilever's Dove is doing the same thing with using Facebook to advertise during the tournament.
Some students at Penn Manor think it is sort of strange to advertise products that have nothing to do with the tournament or basketball at all.
"I understand why companies like Coke or Reese's would advertise on social networking sites but Dove? That just doesn't make sense," said Senior Dan Elliot.
As long as these colossal companies are getting their names across, it doesn't matter what revenue they are targeting.