By Brandon Bowers and Alicia Ygarza-
Friday night at Manheim Township High School, the Lancaster-Lebanon League Title was down to a hot contest between Hempfield's Black Knights and the McCaskey Tornadoes.
It was the third time in as many weeks the two largest schools in the league have met with the 2-0 advantage going to McCaskey.  Until Friday.
The first quarter was slow and low scoring but as the game progressed, the game became more intense.
"I knew it was going to be a close game, all of our games have been close but the players had to keep their composure," said Hempfield coach Danny Walck.
During the second quarter McCaskey started to hit key shots to keep them in the game. Just seconds before half time, the score was deadlocked at 18-18 until the Knights' Ethan Strayer hit a half court shot in the ending seconds of the second quarter.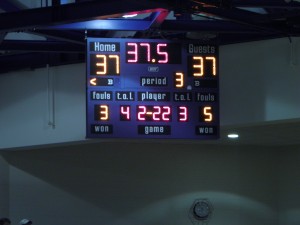 "We need to stick to the game plan and keep our focus and composure,"
Walck said during his halftime talk.
"We can't let our guard down."
Joey Farthing, a Hempfield senior, scored 25 points in his team's victory over the Tornadoes and was named MVP of the game.
"I needed to help my team by making big plays and getting to the basket," said Farthing. "Once I made my first two shots I knew I was going to be on fire."

In the third quarter McCaskey sophomore Diante Cherry started to take over and bring the Tornadoes back within a few points of the Black Knights.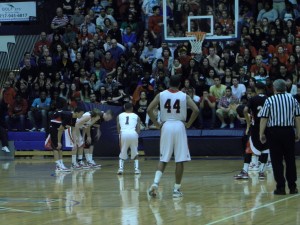 "We had to keep space between the Tornadoes offense and our defense because their two guards are so quick with the ball to the basket," said Walck.
Going into the fourth quarter the Tornadoes trailed by a few points when calls didn't go their way.
Hempfield's offense came out explosively and the Tornadoes defense shut down, the Tornadoes defense allowed many easy layups and they couldn't answer back on the offensive end.
Joey Farthing sealed the game with his free throws late in the game.
The end result of this matchup was won by the seven-time L-L League Champions Hempfield Black Knights 61-53.
"[Saturday] we head to Warwick to face a strong Southwestern team," Walck said.