Note: This story is one of a series of articles focusing on how Penn Manor spends its money.

As the cliche goes, the focus is on football at most public schools.  Sometimes it seems as if Penn Manor follows suit. Or do they?
A recent review of compensation payments for coaches in the school district revealed what coaches were making in different sports and exactly how big their budgets were.
Penn Manor's football coach is paid $8,155 for coaching the football team this year, while the tennis coach and the golf coach are only paid $4,236 per year. This is added on to their normal teacher salaries if they teach in the district, like a bonus would be added on a regular job. But why is there a major difference for what the coaches get paid for different sports, and why is football the highest paid of all the sports teams?
"There is a system in place," said Michael G. Leichliter, Penn Manor's Superintendent.
The system was put in for all of the the sports teams years ago, Leichliter explained, and it is based on the intensity of the season, and how many games there are per season. Also taken into account is the amount of hours that a head coach puts into coaching and preparing a prospective team during their practices and games.
The football team also has more employees and coaches than any other team – 13 paid employees and four volunteers are listed on the budget. The boys golf team has the least number of paid employees, at just one coach.
"I don't think we need any more coaches. We're good the way we are," said Mark Dano, one of Penn Manor's golf players.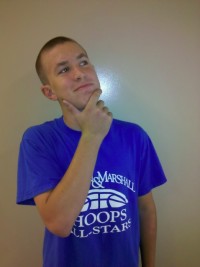 The cheer leading team has only three paid employees. The lowest paid employee gets $2,504, compared to $934 for the lowest paid football assistant.
Is there a call for a reevaluation in coaching salaries as the date for teacher contract renewal approaches?
"I'd say that the reason why one will universally see that football coaches have a higher salary is because of the demands, number of athletes, expectations and community interest that come while coaching football is a bit different," said the head of Penn Manor's football team, Todd Mealy.
The range salary for high school football coaches in Pennsylvania is anywhere from $7,000 to over $10,000.
This may seem like a lot, but in some states it is not uncommon for high school football coaches to be paid up to $100,000. At Chaminade Prep in California, their head coach has a salary of nearly $100,000 – a rate that many coaches make in Texas, home of the historically football-crazy schools.
Colleges put a huge stake in the success of their teams. Last year, the salary of a college football coach was anywhere from $140,000 to $4 million.
Professional football coaches are the highest paid of all the levels of play, with salaries between $1.25 million and $8 million.
According to Mealy, he actually took a pay cut to come to Penn Manor. Before coaching here, Mealy taught and coached at McCaskey.
"If I had a family to consider back in 2007 when I decided to come to Penn Manor, I don't know if I would have accepted the job because of the salary reduction." he said.
The football coaches get paid the most out of all the sports teams and have one of the largest budgets. They spend a large amount of time training their team, going to games, organizing the lineup and analyzing plays.
"What could determine the amount football coaches make is the tradition that the school possesses.  A school district may put huge stock into its football team's win-loss record. Since that district, with community backing, takes a tremendous amount of pride in its football team, it makes sense to me that they will pay their football coach a high salary," added Mealy.
Football Fridays are a chance for Penn Manor students to socialize, chat with their friends, and watch their home team play for victory. The other Penn Manor teams have fewer fans in attendance – especially cross country and hockey.
"Nonetheless, successful head coaches of every sport love what they do.  And I'm sure they'd hold what I call a Ph.D mentality – meaning that they hunger for success and will work very hard no matter what they get paid.  Coaches coach because they love teaching kids the sport that they have the most passion for," said Mealy.
by Gabrielle Bauman