Little Monsters from around Philadelphia and even some from Penn Manor lined up to see the live "Monster Ball"  Tuesday night.
Lady Gaga preformed at the Wachovia Center, in Philadelphia, Tuesday and Wednesday night to a nearly sold-out crowd.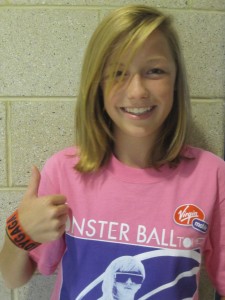 She promised to push the limits of a live concert and did according to one Penn Manor freshmen who attended, Greta Lindsley.  Lindsley got her tickets for her birthday in May and eagerly awaited to experience Gaga live.
"The place was packed. But the concert was better than I expected," said Lindsley.
After going to her cross country meet, Lindsley went to the concert Tuesday night dressed in a t-shirt that she made adorned with Gaga's name and playing cards with 'poker face' written on them.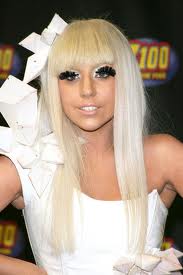 "Poker Face," is a popular song by Lady Gaga.  She calls her fans "little monsters."
She arrived at the Wachovia Center at 8:00 p.m. to see the end of the opening act, 'The Semi-Precious Weapons."
Contrary to what people may think of parking in Philadelphia, Lindsley didn't have to walk very far to get to the front door, where she was told that she was not allowed to bring in her camera. She was lucky enough to be able to use her camera phone from where she sat at the top balcony.
"It was really cool, we were on the highest point, the balcony, and were about 150 feet away from her on the stage, and there was a platform that came out from the stage so she could walk into the audience," Lindsley recalled.
Gaga had many die-hard fans at the show, and some of them even dressed up like her.
Lindsley said when Gaga walked out onto the stage it was to a burst of screams, and comments of how "fabulous" she looked.
Aside from the overwhelming number of fans, Gaga had an overwhelming number of costume changes. One out of the nine outfits consisted of a white feather-duster dress that she wore while flying out into the crowd during her song 'So Happy I Could Die'.
Lindsley thought her outfits were "pretty weird" and compared her look to that of  "a mental patient."
"When she wasn't wearing weird outfits, she was pretty much running around in her bra," Lindsley said.
The decor that promised to be a New York City theme lived up to the expectations with Times Square stores and neon lights.
Lindsley left the concert with many memories, but the one that stuck out in her mind the most, she said,  was that she was in the front row of the balcony and felt really close to Gaga.
"It was definitely better than I expected," said Lindsley.
By Whitney Reno