Almost 6000 people driving around Penn Manor have to go out of their way every day, a very long way sometimes, because of a bridge that is being repaired right smack in the middle of the district. But the good news is it's only until the end of November.
According to Greg Penny, a local Penn Dot spokesman, an average of 5830 vehicles used the bridge daily over the Conestoga River where Stehman Road in Conestoga Township switches to South Duke Street in Manor Township.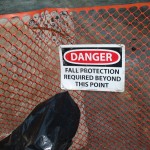 The bridge was closed for construction June 14 and it's been a great inconvenience to students, teachers and staff at Penn Manor High School, not to mention the many other district residents. Penny said the repairs should be finished by the end of November 2010.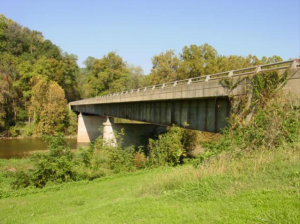 In the meantime, senior, Jennifer Felegi, who lives on the Conestoga side of the bridge construction, is extremely annoyed about the situation. For her to get to school and a lot of different places, she has to go on a very long detour in order to get there.
"I waste my gas all the time," said Felegi. "I have to leave so early and I show up late to places (school) and it could give me detention."
Felegi explains that she can't wait until she can go straight to school instead of going the whole way around. She does everything she can to gain time on her way to places, so she won't be late.
"(When on Route 741) I cut through Comet Field everyday. It's so much faster," said Felegi.
The bridge being out is not only a problem for the students at Penn Manor. Resource Officer Jason Hottenstein explained that it's a problem for him as a Millersville Borough police officer.
"It makes a longer trip to get to the district justice office. I now have to go 741 to New Danville Pike and then across Long Lane."
"The bridge was never unsafe," said Penny.  He explained that Penn Dot assigns a number during each inspection of the bridge, which occurs at least every two years.  A nine means a bridge is in tip-top shape. The Stehman Road bridge was rated a four.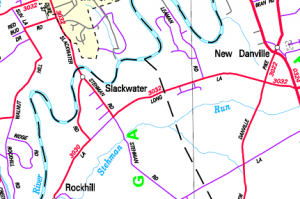 "A rating of four or below indicates poor conditions that result in a structural deficient classification," said Penny.
The construction, being done by J.D. Eckman Inc., was on a 3.2 million contract to repair this bridge and another bridge in Lebanon County. The construction included a demolition of the existing bridge decks, the surface of the bridge that the cars drive over, and superstructure, what is underneath the deck. The bridge was built in 1958.
But most people don't care much about the construction, just about when it will be done.
Janelle Witmer, also a senior from Penn Manor said, "I wish it would be open earlier."
Felegi said, "I heard a lot of different things. This November, next November, I don't think it will be for a while."
Although for most students at Penn Manor the bridge presents a problem for them to get to school on time, it's also a problem for many students after school.
"I don't go that way to school, but I have friends that live over there," said Emily Hutchinson.
It is also an annoyance to the busses that need to get to school. Taylor Hagor, a sophomore at Penn Manor, explained that the school scheduled her bus stop 10 minutes earlier than it was last year so that they could make it to school on time.
By Liz Lawrence