A Penn Manor sophomore is at the top of his high school golf team, but unfortunately its not helping the team climb to the top of the league.
At least not yet.
Mark Dano, 15, began playing golf at the age of 5 when his dad took him out with his brother.  From there, Dano played often, always getting better and better.  His dad helped coach him while Dano learned from his own mistakes.
"My brother was a big motivation for me to get better," Dano said.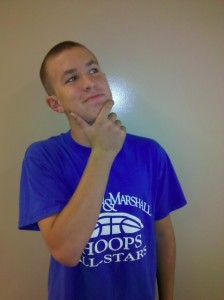 Dano's brother, Frank, played for the Penn Manor golf team and graduated two years ago.
Dano has been playing for Penn Manor's high school golf team since his freshman year and "wishes his team would compete."
His skill is well ahead of everyone else, according to his own teammates.
"Our team is young and we lost six seniors last year," said Dano, "and our skill is just not up to par."
He says his team gets along very well, but thinks nervousness overwhelms his teammates or "they just don't take it seriously enough."
Nick Hartley, captain of the team, describes his team as being laid back and inconsistent.
"Some teammates don't put forth the effort to compete.  Our team needs discipline," Hartley said. Although he doesn't let the blame fall on coach, Trevor Pope.
"Its up to us as a team to perform well."
The team's record is 6-30 and is likely to stay on their rocky course for this year, but Hartley sees a successful season from Penn Manor's golf team in the upcoming years.
By Cree Bleacher and Kyle Hallett