It may look as though a slew of lumberjacks have taken over Penn Manor, don't be mistaken, it's just the new fad.
Freshman Adrienne Eager says simply, "It got hooked on people."
Originally, the flannel was associated with certain groups of people such as lumberjacks, woodsmen, farmers, or "manly" men.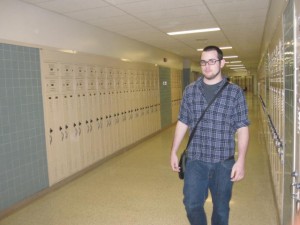 But not anymore.
This fad seems to be coming out from all angles, from preps to skaters to hicks, or just anyone who wants to be comfortable. This seems to be one of the main reasons that many Penn Manor students like to sport their flannels on a regular basis.
Junior Ryan Wissler, who has been wearing flannels for what seems his whole life, says that he just wakes up in the morning and puts on his flannel because its there. He also says that he doesn't care if other people have started to wear them.
"Whatever floats their boat," Wissler says.
Tonya Fox, also a flannel wearer, agrees with Wissler, "I don't really care they can wear what they want."
Despite what these Penn Manor students may think, they aren't the only ones who support this fad. It seems to be one of the newest fads in America and many stores including American Eagle, Hollister, Pac Sun, Abercrombie & Fitch, and Zumies now sell the beloved flannel.
However other students seem to feel offended that so many kids in Penn Manor have started to turn onto the flannel fad.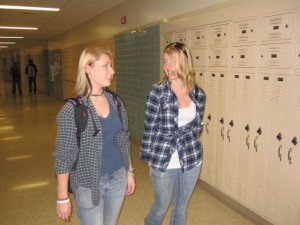 Angie Keagy says, "It's overrated. Now preps wear it, everyone wears them and it's annoying."
Whatever your style, it seems that the flannel will find you and according to the students and Penn Manor, you'll be comfortable and happy in your new lumberjack attire.
By: Abby Wilson