By Sarah Schaeffer –
Last Wednesday, a visionary passed away, leaving behind not only a legacy, but questions regarding its future.
Co-founder and CEO of Apple Steve Jobs' struggle with pancreatic cancer was no secret, however the loss still left many in shock, wondering where the future of Apple may lie.
"[Jobs] looked at design and development as a poet and as an artist," said Shawn Canady, technology integration coordinator at Penn Manor.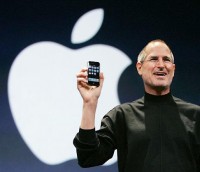 "Apple and Steve Jobs were so entwined," said Charlie Reisinger, Penn Manor's head of technology, "Apple might lose that edge."
"The world has lost a visionary. And there may be no greater tribute to Steve's success than the fact that much of the world learned of his passing on a device he invented," said President Barack Obama in a statement commemorating the life and loss of Jobs.
Jobs made modern technology more accessible to the public as it began to grown and change, said Canady. This being one of the reasons Jobs left behind a major legacy.
Jobs began his work with Apple in the 1970s, walking with the developing technology to its future. Jobs can be credited for his work on revolutionary devices such as the Apple II (a large, word-processing macintosh computer) and, more recently, the iPod, iPad and iPhone 4s, revealed one day before his death.
The loss of Jobs may be synonymous with the loss of such outstanding creativity, according to Reisinger, but Reisinger still sees success in Apple's future.
"Apple will definitely move on," said Reisinger. "Steve Jobs set Apple up so they wouldn't suffer without him."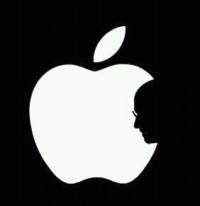 "I don't think it will change," said senior Becca Hess. "[Jobs] set up such an expectation. Just because [Jobs died] doesn't mean Macs won't have the same high standard to live up to."
"It's amazing how many people depend on [Jobs'] products in everyday life," said senior Aaron Alleman. "[Apple] won't change, they just don't have the same image now that they don't have Steve Jobs as a figurehead."
Reisinger also mentioned a "deep pipeline of undisclosed products" which Apple may have in store from Jobs' work before his illness.
Even in the short time that has passed, many icons and logos have been popping up around the web in memory of Jobs, including the Mac apple with a tear, an inverted apple with Jobs' silhouette on the side and a frowning "Finder" face. These "iSad" tributes are only a small sample of the world's reactions to this unfortunate loss.
"Very few people in this world are game-changing visionaries. [Jobs] was one of those people," said Canady.