By Lauren Ressler –

"This is the big kick-off to a year-long celebration."
The small town of Millersville, Pa., is celebrating 250 years on the map starting February 26th of this year.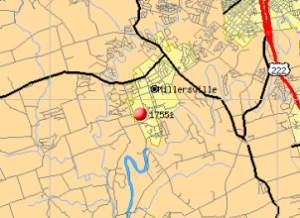 'Dancing Through the Decades' will be held at Pucillo Gym Saturday as the first event of many that will be held throughout the 2011 year to celebrate Millersville as being one of the first towns established in Pennsylvania in 1761.
The series of celebratory events has been chaired by members of the Penn Manor School District and Millersville community.
Ellen Pollock, assistant superintendent at Penn Manor, is serving as an events co-chair for the anniversary. Pollock said she is looking forward to this event in particular because it is the "kick-off" of an entire community celebrating its history, and there will be many highlights to the evening.
Dancing Through the Decades is themed by growth throughout generations. Pollock said there will be professional ballroom dancing demonstrations throughout the night, featuring time-period costumes provided by former Penn Manor student Christina McSherry.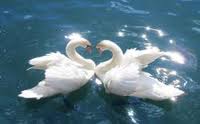 McSherry said she has been involved in National History Day with Penn Manor for many years where she has made costumes reflecting historical America.
"Last year I did a fashion show display that covered ancient Egypt to the 1960s," said McSherry. "Ms. Pollock saw the display and contacted me when they began working on the Dancing Through the Decades event and we decided that I would set up a display of historic ball gowns covering the late 1700s until 1970."
McSherry added that she already had some gowns made from previous displays, but she has made multiple gowns and male garments for this event, coupled with time-period accessories and antique pieces.
Other students from the Penn Manor community have been eager to help with this event. Pollock explained that members of Penn Manor's National Honors Society will be attending the event to escort and greet guests. Also, students from the Agriculture department at Penn Manor High School will be making twenty boutonnieres for select members attending on Saturday, and students from Eshleman Elementary School have been working hard at creating centerpieces for the tables.
Co-chair of the 250th celebrations and Assistant to the VP for Alumni and Community Relations at Millersville University, Steven DiGuiseppe said, "I'm looking forward to interacting with the descendants (of the founders of Millersville), and guests… The celebration as a whole."
DiGuiseppe said the events committee is hoping to have a turnout of 150 people. Guests in attendance will be people from all over the community including borough representatives, the Herr family (of John Herr's Village Market), donors and sponsors of the anniversary events, the Wiley brothers (of Wiley's Pharmacy), and television's Cake Boss's very own Mauro Castano.
Yes, that's right, Carlos Bakery of the TLC show 'Cake Boss' is coming to Millersville. Chef and cake designer Mauro Castano will be delivering the cake at Pucillo Gym.
According to Castano, the cake will feed about 200 people, and will be filled with devil's food and vanilla cake with chocolate fudge. The design elements will be made of krispie treats, modeling chocolate, and fondant. Castano said the cake will feature aspects of the town, such as the lake at Millersville University, Biermesderfer Center, John Herr's Village Markey, and Wiley's Pharmacy.
"At the end of the day, we put our heart and soul into our product. Each cake is a piece of edible artwork, and we work hard to make sure there is great attention to detail," said Castano about theCarlos Bakery, located in Hoboken, New Jersey.
DiGuiseppe confirmed that Lori Burkholder of WGAL-TV will be covering the making of the cake Tuesday or Wednesday, reporting from the bake shop in New Jersey.
Dancing Through the Decades will also feature food and drinks, music by DJ David Nye, and fireworks at 10 p.m. that will be launched from Comet Field. Tickets are on sale for $50 per ticket, and can be purchased by calling 717-872-3811. The event will be held from 7 to 10 p.m.