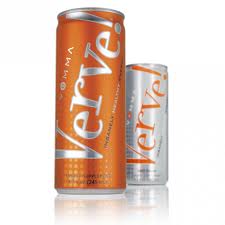 By Coral Consylman
We have all heard of energy drinks and possibly have tried them. Popular energy drinks are Red Bull, Full Throttle and Monster. But this year a new energy drink has been sweeping colleges and high schools.
It's called Verve, and according to its makers, it is a healthy alternative energy drink that is nutritious. Verve was created by Vemma Company that has brand partners buy a monthly supply of Verve and get paid to spread the word to friends so the business becomes successful.
Brand partners earn points when people in their network sign-up to get more products which then turn into paychecks. Shipments are not cheap, because two cases of Verve cost $150. Most partners sign through builder packs with more product and marketing supplies that can cost $500 and even $1,000 a month.
If partners stack up enough points and keep up with shipments, they can move up company ranks.
Eric Shetrompf is a brand partner for Verve and a junior at Penn Manor.
"I love the product and how healthy it is and the brand partner aspect of everything is a lot of work but totally worth it," said Shetrompf.
Daily meetings are held for brand partners. Each meeting consists of 10 to 60 people, and there are always new people showing up.
"The usual meeting consists of brand partners listening to up lines from higher brand partners, trying product and looking at new cars that brand partners can earn," said Shetrompf.
Brand partners who purchase and sell enough product earn Platinum Status with Verve and have the option to purchase a car.
Penn Manor's Mrs.Christa Craig, who teaches entrepreneurship, is not convinced by Verve.
"I haven't heard of Verve, and I would be extremely skeptical of this. If it sounds too good to be true, it usually is," said Craig. "This seems like a marketing ploy to me- they are trying to get their name out to as many outlets as possible. Reaching "diamond" level is probably difficult, so few do."