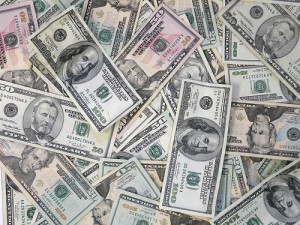 By Mike Eshleman
Many athletes are begging for new contracts after putting up big performances. Take Joe Flacco for example. After winning the Super Bowl as quarterback of the Baltimore Ravens, Flacco received a record-breaking contract even though he had a mediocre regular season.
Dallas Cowboys' quarterback Tony Romo also recently received a huge new contract, becoming the highest paid player in franchise history. However, Romo has only won one playoff game in seven years as starting quarterback of the Cowboys. Although he usually puts up good numbers in the regular season, he has shown that he will usually choke in key games that he needs to win.
According to ESPN.com, Romo's contract is for six years and $108 million, with around $55 million guaranteed. Meanwhile, players like quarterback Aaron Rodgers of the Green Bay Packers, who is a Super Bowl MVP and regular season MVP, are making considerably less. Is it fair for Romo, who has had little to no playoff success, to make a lot more money than a player who has proven himself to be among the league's elite quarterbacks?
Even Penn Manor senior Deryk Morales, who has been a huge Dallas Cowboys fan for a long time, does not think Romo deserved his brand new extension.
"He has not done enough in his career to be paid as much as other players at his position that have done far more," Morales said. "Win a Super Bowl, MVP, or lead the league in passing and then maybe you would deserve that kind of money."
Should athletes even be paid this much money to begin with? Players in the NBA, NFL, MLB and other professional sports make millions of dollars every year, and some make even more off of major endorsements. Should they be making more money than doctors, police, firefighters or other people who protect the lives of the American citizens?
An argument could be made for football players. In order to provide entertainment for many people around the world, these NFL players are putting their bodies on the line every week of the season. These players risk major injuries such as concussions, torn ACLs or even something as severe as paralysis. These injuries have been known to end the careers of players in the NFL and even change their lives forever.
Take former NFL tight end Kevin Everett from the Buffalo Bills for example. Everett sustained a life-threatening spinal-cord injury back in the 2007 season after a helmet-to-helmet hit with Denver Broncos' wide receiver Domenik Hixon. At first, doctors said that the chances for Everett to ever walk again were not good. However, Everett defied these predictions and was able to walk a few months after surgery. His life was changed forever, however, and he will not be able to play football again.
Players in the NBA and MLB make a lot of money as well, but the risk of injury in their profession is much smaller than that of the NFL. NBA and MLB players still have the risk of injury while playing their sport, but they are not putting their bodies on the line like players in the NFL are. Concussions and major injuries are not as common in the NBA and MLB as they are in the NFL.
This will be a major debate for a long time, but it looks like professional athletes, who make millions of dollars a year playing a game, will continue to make ridiculous amounts of money for years to come.