By Josh Lefever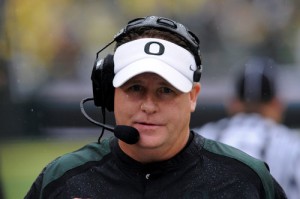 After seven hours with the Cleveland Browns and nine hours with the Philadelphia Eagles, former University of Oregon head coach Chip Kelly will bring his offensive scheme to Philadelphia. Many people in the city of Philadelphia have different opinions about the selection.
Kelly is known for a different approach to offense — he relies on speed and endurance instead of pure strength. Many people don't think Kelly will be able to transfer from college to the NFL.
"He'll run a type of spread offense in the NFL," said Gordon Eck, Penn Manor's offensive coordinator, "But depending on his personnel initially he will not be able to run the same offense."
In interviews, Kelly keeps to his normal, short and abrupt answers, making sure to not give away too much information too soon.
Kelly, 46-7 as the Oregon Ducks' head coach, ran a new style of offense. His offense is all about speed and endurance while on the field. With players like DeSean Jackson and LeSean McCoy they could run the style of offense.
Kelly has answered the quarterback question. He signed Dennis Dixon who played for him at Oregon. After reconstructing Michael Vick's contract, it is likely Vick will get the start in 2013. Many people are looking for a younger Nick Foles or Alex Smith.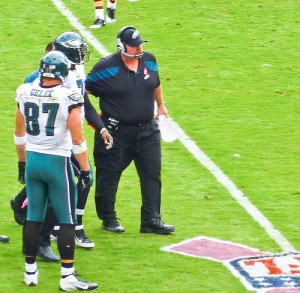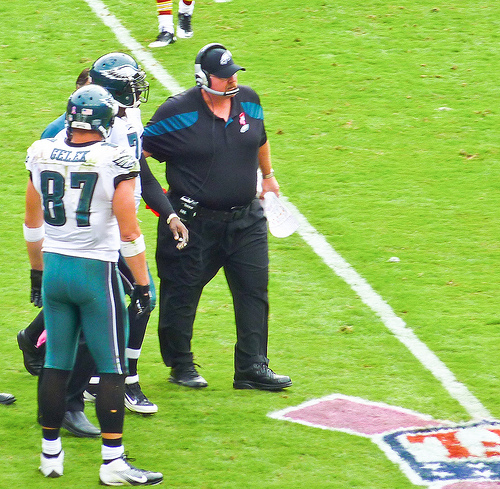 Despite the uncertainty of some fans, there are those who are looking forward to the new coach's time in Philadelphia.
"I was a little skeptical at first about the hire," said senior Mike Eshleman, a long-time Eagles fan, "But after seeing the 49ers and Seahawks using the read option successfully, I think Kelly's offense should be successful with the right tools."
After the Comets' explosive offensive season, Coach Eck knows how important an offensive line can be.
"Their offensive tackle position is really bad so they need to improve there especially with the top pass rushers in their division that they face twice a year (Demarcus Ware, Jason Pierre-Paul, Justin Tuck)."