By Chris Gotwals –
Cat lovers, unite!
There are many more cats for feline fans to love but the problem is, there might not be enough love to go around – for all these cats.
The Humane League of Lancaster County recently  estimated there are as many as 84,000 stray cats in Lancaster County.
Aida Aquino from the Humane League of Lancaster Count says, "The numbers seems to be leveling out due to the TNR (Trap Neuter Return) program. As long we continue to TNR the numbers shouldn't get to out of control. We have seen a slight decrease in the amount of cats coming in to us compared to before the TNR programs really started going."
Dumped house cats hang out with outdoor cats which creates stray cats. The problem isn't really the cats themselves it is the alarmingly increasing rate of them.
The more cats a area has, the less birds and small rodents are around, gardens and farms are less fertile, and the more screams from females people hear during the night.
But Aquino told Penn Points, "This number is very hard to keep track of as cats reproduce very quickly. As cats can reproduce every three months each time having a litter of 3-8 kittens."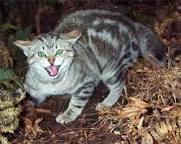 Aquino also said that "We offer a low cost program for feral/stray cats. It is $15 to have them altered, vaccinated, and ear tipped. Some parts of Lancaster county such as Lancaster City we host special clinics where the fee is waived completely for the strays of Lancaster City due to the high volume of cats they have there."
The plan of the Humane League is to have the cats spayed/neutered through a Trap-Neuter-Return program. The cat is altered, given a rabies vaccine, and ear tipped so that everyone knows that they ar fixed.
Jesse Griffith a Senior at Penn Manor and a confessed cat lover said that the plan of the Humane League sounds good to me and that he will even help by volunteering to capture the cats himself.
Griffith said that "I have four of our own and two stray cats that stay in our garage. My dad even has a cat tattoo."