By Iris Santana –
Some people claim being a mother may be the hardest job you'll ever apply for.
There's the diaper changing, bottle feeding, screaming at 4 a.m., the first steps, the 'boo-boo's' (cuts) and the first day of school.
Even with all the work, some people still fail to realize that being a full time mother is basically the same as having a full time job. The pay is just different.
"You have a lot more responsibility. You have to do EVERYTHING, especially if you're a single parent. You have to basically play Mom and Dad." said Kayla Brown, a junior at Penn Manor.
Instead of getting paid every two weeks, a mother is paid everyday with laughs, smile and the satisfaction of caring for her child and giving them all that they need. Especially love.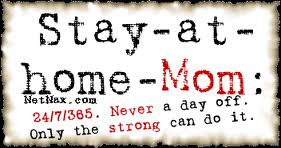 "A lot of the time your not able to talk to them and bond with them as much because when they're getting in, you're leaving for work or practice." said Brown, who wished her mother was a stay-at-home mom rather than a working mother.
Presidential candidate, Mitt Romney claims stay-at-home moms "lack the dignity of work".
On April 15, in a small town hall in Manchester, New Hampshire, Romney stated this quote.
"I wanted to increase the work requirement. I said, for instance, that even if you have a child two years of age, you need to go to work. And people said, 'Well that's heartless.' And I said, 'No, no, I'm willing to spend more giving day care to allow those parents to go back to work. It'll cost the state more providing that day care, but I want the individuals to have the dignity of work."
"That's false. It makes them work two times harder to provide more for their child to give them what they want and need." Brown added.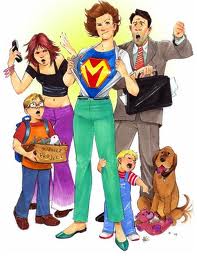 The Pew Research Center say sixty percent of working moms work part-time because they feel that is the ideal situation compared to the 48 percent in 1997. The percent went up from 39 to 48 since 1997 for stay-at-home moms.
The Bureau of Labor Statistics state that 24 percent of working moms worked part-time in 2006.
The Pew Research Center also surveyed 2,020 men and women in 2007 about the increasing numbers of mothers of young children that are working. 41 percent of the people surveyed thought it was a bad thing. 32 percent thought it didn't really matter or make much of a difference and 22 percent thought it was actually a good thing.