By Taylor Skelly –
In the wake of a crafty, yet embarrassing scandal centered around the mother of all standardized tests, the popular SAT has recently undergone a number of security enhancing changes, to prevent another scandal from taking place in the future.
In the New York suburb of Great Neck, some fifteen high school students are facing or have faced charges for hiring five college students to take the SAT or ACT for them, paying anywhere from $500-$3,600, according to the Associated Press.
Some blame the pressure to do well on college entrance exams causes students to act irrationally while others believe students will do anything to get into a big name school.
"There's a lot of pressure to get into a good school," said junior Adam Hess, "I can understand why they would cheat if they had the resources to pay that kind of money to someone that could guarantee a good score."
The security reforms will now require students to upload a picture of themselves to the college board website, or mail a photograph of themselves to the testing agency upon registration prior to the test. These photographs will be printed on their admission tickets and used to check identification of the students on the day of the test.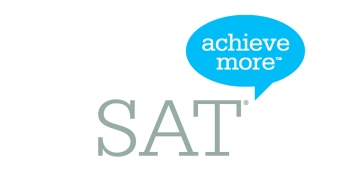 As well, the rival college entrance exam to the SAT, the ACT, has recently announced that it also will implement new security enhancing methods to ensure that future cheating incidents are eliminated.
Both testing agencies also have made it clear that students should expect their identification to be checked on a more regular basis, and that students should carry a valid source of identification, whether it be a drivers license or school ID, whenever they are planning on taking either exam.
As the dust begins to settle in the aftermath of the scandal, many are beginning to question whether too much pressure is being placed on students to score well on college entrance exams. After all, many of the students involved in the Great Neck incident were good students from affluent backgrounds, causing many officials involved in the investigation to wonder why they cheated in the first place.
I think kids around here would definitely consider getting someone to take the SAT for them, but ultimately I don't think they would follow through with it because of all the work it would take to pull it off, said senior Harrison Manning.
Whether you are planning on taking the SAT or the ACT anytime soon, expect longer lines, and more of a wait as test proctors and officials crack down on cheaters and fake ID's.