By Daulton Parmer –
Facebook's trying to keep on getting bigger, buying Instagram for a billion dollars in cash should do it.
"Facebook is just becoming another Myspace, Instagram and Twitter is the only thing I get on anymore," said Penn Manor junior Kyle Musser.
Facebook announced April 9, that it would buy Instagram for $1 billion. It was Facebook's largest acquisition to date.
Instagram is an app that has the same type of goal that Facebook and Twitter has. It's a social networking tool that lets people snap photos and enhance them to their liking. After the picture has been edited, the picture can be tagged at someone or just shared with friends. The pictures will allowed to be viewed by people and liked or commented on. It is the top free app on the Apple Store and Android Market.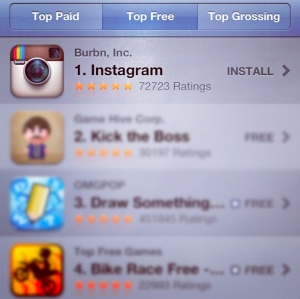 "This number one trending app is so easy and fun," said Musser.
"Being on Instagram is like being on a vacation to a whole variety of places, it's like no other social network," said Penn Manor senior Logan Kramer.
Why did Facebook buy this app?
It's probably not because of the 30 million users on Instagram. Since Facebook has 850 million.
One reason might be because it just simply could. Facebook has slightly under $4 billion. Another reason is because it didn't want any other social network to buy it.
People go on Facebook to look at other people's pictures and the company wants to keep it that way.
"Facebook is having a midlife crisis, and the acquisition of the beloved, hip photo-sharing app is its equivalent of buying a sportscar," according to an article in Forbes.com.
Many people were worried that Instagram would become another perverted and annoying social network as Facebook is being seen as now. Words that keep being thrown around are 'Facebook-y' and 'Facebook-ified.' A lot of users don't want to see Instagram go down the same path, according to an article from CNN.com.
"I hate logging on Facebook and all I see is nasty pictures, I hope Instagram doesn't do the same now," said Penn Manor junior Josh Lefever.
No need to worry, Facebook company representatives said that they weren't going to change Instagram. Facebook created and abandoned a photo sharing app before and a lot of people were upset with it. So, Facebook says 'why mess with an app when everyone already loves it', according to an article from Businessinsider.com.
Everyone is waiting to see how long Instagram will stay number one.