By Alicia Ygarza – 
It's the movie documentary that's trying to take a stand.
Bully is Lee Hirsch's new film that documents the life of five different families, and concentrates on their struggles with bullying.
Bully has been called "a nonfiction look at a real-life problem," by NJ.com, and was called "eye opening" by CNN Entertainment.
"Bully forces audiences to face actions that are unthinkable, inexcusable and excruciatingly sad. It offers no solutions, only the testimony of brave youths. But by presenting an intimate glimpse into the dark heart of cruelty, the film hopes to inspire substantive discussion among parents, children and educators on how to deal with this dire and insidious problem," said Detroit News Press.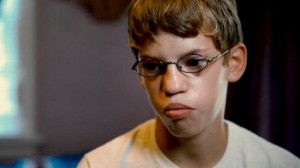 Numerous assemblies throughout elementary, middle, and high school have lectured kids on how bullying is inappropriate.
Each day, about 160,000 students don't go to school because they fear being bullied, according to American SPCC.
Six out of 10 kids witness bullying at least once a day, states SPCC.
The rating of the film has flipped because it's very controversial.
It's currently unrated, but started out as rated R. It was changed when Alex Libby, a bullied middle schooler who was documented in the production,  said if the film would remain R rated, it would prevent adolescents from seeing it.
In the film, Libby is constantly poked with pencils, hit and threatened. He even believes his bullies are his friends, and asks his mom who are his friends if his bullies aren't.
Besides Libby, the film documents the Long family, a family that has carried  much sadness. Their son, Tyler, committed suicide at the age of 17 because he was harassed for too long.
The film shows Ja'Meya, a 14-year-old, who brought a gun onto her bus in order to protect herself from bullies. She's now facing 45 felony charges.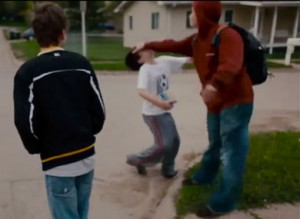 Ty Smalley's parents and best friend speak about him and his suicide throughout the documentary.
Lastly, Kelby Johnson was documented since she's been tormented by her teachers and peers for coming out as a lesbian.
The bullies are not the only ones doing wrong in this documentary.
Libby's assistant principal denies to his parents that he has been bullied on the bus by saying the children are "good as gold."
With the cruel reality of Bully, it seems schools can do much more to try and prevent bullying.