By Ryan Flexman-
Governor Tom Corbett has not been a popular figure at Millersville University, lately.
The university said 20 percent will be cut  this year from their usual state allocation. An audience of more than 200 people, from students to alumni, were set up outside the Student Memorial Center with signs and school clothing to emphasize their rage against Corbett.  The members of the rally said that their goal was to make lawmakers fear them.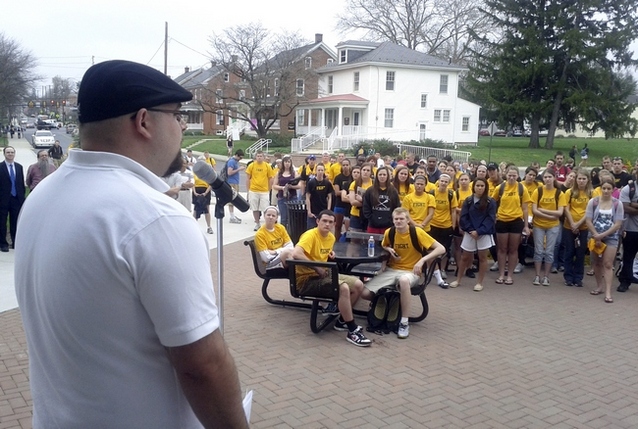 The cuts will increase tuition for students annually, and potentially cause some students to drop out. In recent years, the university has cut a total of 124 faculty members and 144 courses, and is planning on adding to those number in the upcoming year.
Chuck Ward, a professor at Millersville University said in a Fox News video report, "A shrinking number of faculty and a shrinking number of courses are being offered to the same amount of students."
Not only are the educational aspects of the school being minimized, but the athletics are well on their way also.
CROS, which stands for the Coalition to Rescue Our Sports, is a group put together by students to raise money to save their athletics program. An endowment fund of $300,000 was offered to the track and field and cross country teams at Millersville, to  hold them for two to three years so they can figure out a permanent financial solution but the university turned the offer down.
Corbett's proposed budget would cut funding to all of higher education in the state, affecting tuition and fees for many Penn Manor students.
Junior Juan Cubano was considering going to Millersville University, but now that  tuition is going up he said, "Millersville isn't as attractive of a school to me anymore, I'm mainly just disappointed that the school would let this happen."
Cubano has lived in Millersville all his life and his dream was to play soccer at Millersville, but he said his dream is crushed.