By Alicia Ygarza –

People will no longer be able to purchase the book collection that was once considered a trophy to have.
The Encyclopedia Britannica was printed and sold for 244 years, and now that information is constantly being updated on the internet, it will no longer be continued.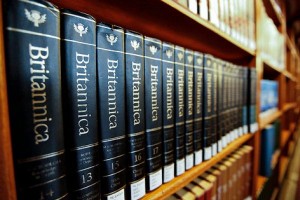 "Some people will feel sad about it and nostalgic about it. But we have a better tool now. The Web site [Encyclopedia Britannica Online] is constantly being updated, and it's much more expansive and it has multimedia," said Jorge Cauz, the president of Encyclopedia Britannica Inc.
The last print version is the 32-volume 2012 edition, according to The New York Times.
Sites like the online encyclopedia, Wikipedia, gave Britannica a run for its money.
Wikipedia is constantly fresh with new updated information, and it has nearly four million articles in English.
"Students rarely use the encyclopedias, they go online much more," said Pamela Yarnell, librarian at Penn Manor.
In 2005, Nature questioned Britannica's "presumed" accuracy advantage over Wikipedia. Nature discovered that out of 42 entries, Wikipedia made an average of four errors in each article, while Britannica made three, according to The New York Times.
Although Wikipedia makes only one more mistake than Britannica in each article, and is more convenient for many. Some people would rather flip a page than surf the web.
"They're [encyclopedias] used by anyone who's learning, anyone who's new to the country, older patrons, people who aren't comfortable online. There's a whole demographic of people who are more comfortable with print," said Sonya Durney, a reference librarian.
"I prefer more printable versions, like a newspaper. When information is printed it's outdated," said Gary Luft, math teacher at Penn Manor.
However, some people feel differently about printed encyclopedias, like Gary Marchionini, dean of the School of Information and Library Science at the University of North Carolina.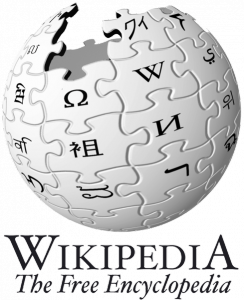 "There's more comprehensive material available on the Web," said Marchionini.
"Print encyclopedias account for less than one percent of the Britannica's revenue.  About 85 percent of revenue comes from selling curriculum products in subjects like math, science and the English language; 15 percent comes from subscriptions to the Web site," said the Britannica company to The New York Times.
But what will Penn Manor do with its large encyclopedia collection?
According to Yarnell, some teachers encourage their students to use the schools encyclopedia collection, but not as much as they promote them using the internet. 
"Teachers want students to use the specialty encyclopedias, but not these [Worldbook, Encyclopedia, Compton's Encyclopedia]," said Yarnell. "I think teachers want students to use the internet more because the encyclopedias are too easy to find information in," states Yarnell.
Joe Herman, history teacher at Penn Manor, wants his students to use primary sources, and rarely encourages his students to use encyclopedias.
"I encourage my students to use diaries, letters, pictures, and journals because they're primary sources, and they help the students do more research," said Herman.
When Penn Manor gets a new encyclopedia set, they typically donate an old set to any library or person who wants it.
However, Penn Manor will keep its collection for a while, said Yarnell.