New team. New coach. Same goals.
Last year the Penn Manor's girls lacrosse team made a deep-spirited run to the state semi's before seeing it come to an abrupt end.
The Comets are no longer led by head coach Jim Miller, instead taking over the reins is former assistant coach Kim Marsh.
Marsh, a counselor at the high school, was an assistant on last years' state-semi team, and hopes to keep the Comets headed in the right direction.
This year's team has to replace a stellar group of seniors that were headlined by Maddie Hess and Alicia Burns. Hess is now a member of the Virgina Tech Hokies lacrosse team.
Making up for the those two is an obvious challenge, they accounted for a ton of the Comets offensive production, as well as providing leadership in the locker room.
The Comets do return some key players from last year's stellar squad.
On offense you have to look no further than senior Emily Eddowes. Eddowes was an offensive force last year and will look to pick up the slack this year. Eddowes committed to Rollins college for lacrosse and will play there in the fall.
Fellow senior Courtney Fatta will play for Thiel college at the next level.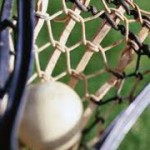 Defensively the Comets will be led by seniors Amanda Nolt and Megan Schlegelmilch.
Eddowes and Schlegelmilch are the captains of the squad.
"My job is to keep everyone in line and to keep the practices because that's Marsh's philosophy,"said Schlegelmilch.
Schlegelmilch also noted that there are some differences between Marsh and former coach Miller.
"There is a set practice schedule so we know what to expect instead of it being up in the air," Schlegelmilch explained " the drills are concise so we get to do a lot of things."
Not a senior but with lots of experience, the Comets will gladly welcome the return of junior goaltender Lauren Ali.
"We should be a lot better ( with Ali)," explained Schlegelmilch.
The Comets boast a formidable roster but will have to prove themselves against tough league oppennts such as Manheim Township and Cocalico.
"Township didn't lose any girls and they have six or seven D-I (Division I) scholarship players," explained Schlegelmilch.
"It going to be us and Cocalico for a league spot, they have two really good twins," said Schlegelmilch.
Schlegelmilch was positive about the team's chances.
"We have the potential, but it (their success) will depend on everyone's indivdual motivation."
She noted that they were a young team as a whole, but that the youth could help them.
A mixture of  young athleticism and senior experience should make the Comets competitive in every game, but the test will be how cohesive they are on the field.
Only time will tell.
The girls' begin their season on Fri. March, 23.  They open on the road facing Hershey.
It's a Hershey team that two years ago handed the Comets a shocking upset in the district semi-finals.
The girls will be looking to avenge that bitter defeat.